Welcome to Anj's GRT Page
I was the GRT of SlugFest, Fourth East at East Campus from Fall 2000- Spring 2002.
Here are some GRT links for SlugFest, Fourth East at East Campus. My tutor partner is Jim, and he is AWESOME ofcourse! We are the best floor for coming to if you want to feel happy and calm. Our 44 residents are very laid back and considerate, not to mention great fun to be around. :) Come sit in our hammock! We gather before every school night for COCOA, a nightly tradition before school days.
() GRT activities
Junior Dinner at CheeseCake Factory, Cambridge, 4/6/02
Senior Dinner at Penang, Boston 4/12/02
Sophomore Dinner at Royal East, Cambridge 4/19/02
Freshman Dinner at Marche, Boston 4/26/02

Freshman Dinner at Taiwan Cafe, Chinatown 3/2/01
Sophomore Dinner at Bertucci's Pizzeria 3/9/01
Junior Dinner at Bob the Chef's 3/16/01
Senior Dinner at Kaya 4/20/01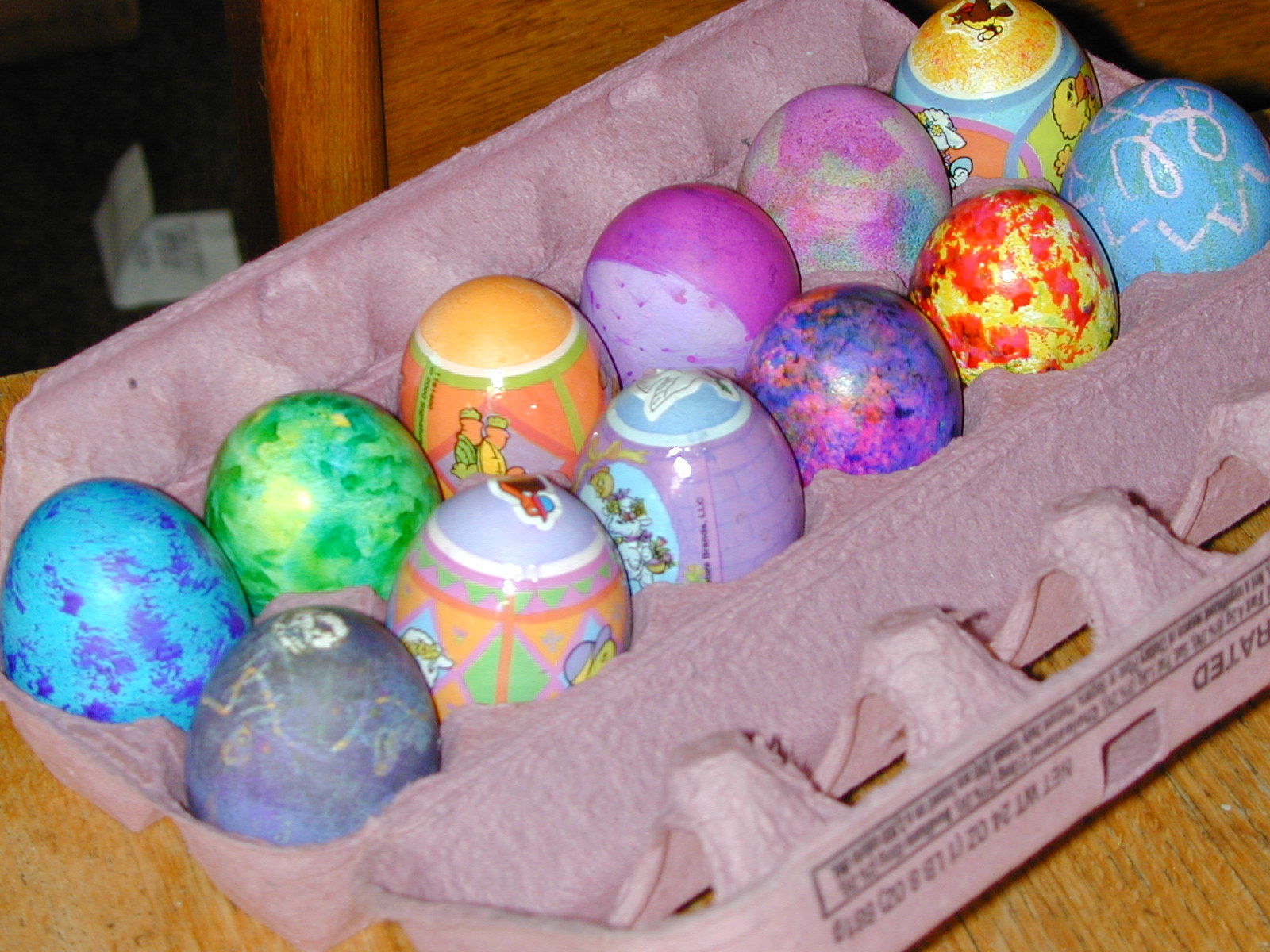 Easter egg dyeing
more events
Freshmen Dinner Pictures (courtesy of Tuan Phan)
Formal Cocoa Pictures (courtesy of Tuan Phan)
Random acts of cookies, cinnabon, turnovers, and chocolate biscuits-- mmm!!!
() Emergency Information
Alcohol Care for a drunk friend
List of who to consult at MIT
() Floor Cheerleading
We had a great 6.270 team in IAP2000-- http://web.mit.edu/6.270/Teams/11/www/.

Congratulations on a great job, gyes!
Our floor has some very famous bakers-- Cathy Matlon won the Best Tasting Cookies with her Boston Creme Cookies, DaveWilson and Vimal Bhalodia won for Best Homemade at the recent cookie bakeoff. Sam Livingston took the Best Tasting prize in the Apple Bakeoff, with her perfected "Apple Upside Down" Cake [Tm] (see below).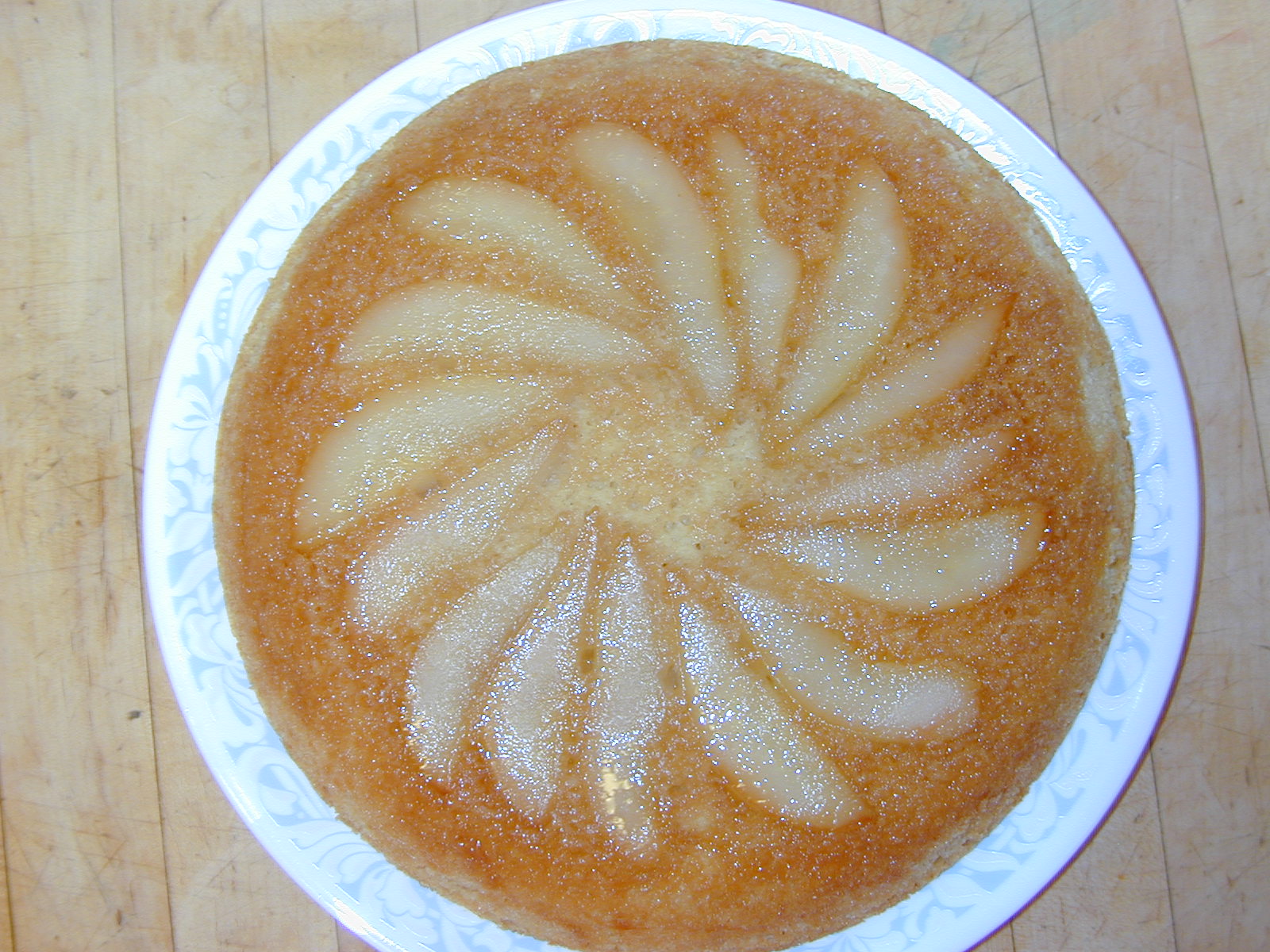 Jim's t-shirt design for our floor...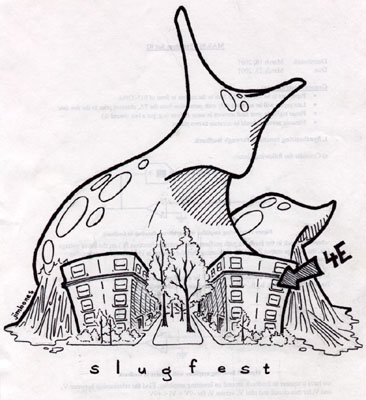 (artwork courtesy of Jim)
() Awards

Apple Bakeoff 2002; Best Tasting - Sam Livingston - Apple Upside Down Cake
Decorative Apple Pastries
Cookie Bakeoff 2002; Best Tasting - Cathy Matlon - Boston Pie Cream Cookies
Cookie Bakeoff 2002; Best Homemade - Vimal Bhalodia & Dave Wilson - Chocolate Brownies
Housemaster's Halloween 2002 Decorating Contest - Best Floor Decorations for Skeleton Man
() Misc floor information
Slugfest Spring 2001 Budget
Events for Spring 2001
Slugfest Games Our floor loves board games.
() If you're going to run a dorm, run it right.
Anj's list of well-run dormitories with helpful, current and informative homepages.
Ashdown House
Burton-Conner House, I lived there as an undergrad for 3.5 years.
They have a GREAT front desk homepage. :) where I was a deskworker once. :)
() A very short guide to EC + Slugfest mailing lists

Ec-residents - actually an offical list of everyone who lives in the dorm, maintained by house manager.
ec - general list that people must sign up for.
ec-discuss - ranting/discussion list you sign up for.
ecstaff - list for housemasters, GRTs, and staff.
ecgrt - list of the Grad Resident Tutors who live on each floor
echm - list of the housemasters.
ec-repairs - the house manager (Joe Graham) and mechanic (Sal).
ec-4e - the house manager's list for Slugfest.
slugfest - is the official floor mailing list.
salt - is the discussion list for Slugfest.