---
Heartland of Alabama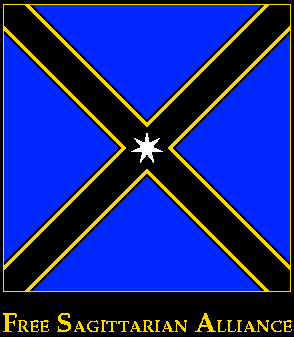 At ease.
Welcome on board the Heartland of Alabama, a Striker class light cruiser. My name is Commander Carlson, and I'm the skipper. As you may know, the Striker is a fairly old class, but they were built well. Heartland, as we call her, has a lot of history contained within these bulkheads. For many years, she served on the front lines as a combat unit; she was modified into a logistical support unit 4 years ago and still continues to serve. She's not fast enough to keep up with modern units on the front lines, so we instead serve the Alliance in the internal sectors, doing what can't be done by civilian units. We are one of the fastest ships in the internal sectors, and I expect Engineering to deliver top speed at all times.
Our duties include rapid transport of critically needed supplies that our bulk freighters can't deliver in time, medevac, prisoner transport, and anti-piracy operations.
I run a tight ship, and I expect all of you to train hard in your assigned areas. Quite a few of you are new midshipmen from OCS or new enlisted personnel out of Chapel Hill, and your superior officers will be evaluating you on this cruise.
Again, welcome aboard.
Bosun, they're all yours.
---

Applications are now being accepted.


Heartland is set in the Angels and Blades universe and is being run by Stardragon Enterprises (Dave Leung). Heartland is scheduled for Sunday, 8 January 2006.
---