Middlesex Morris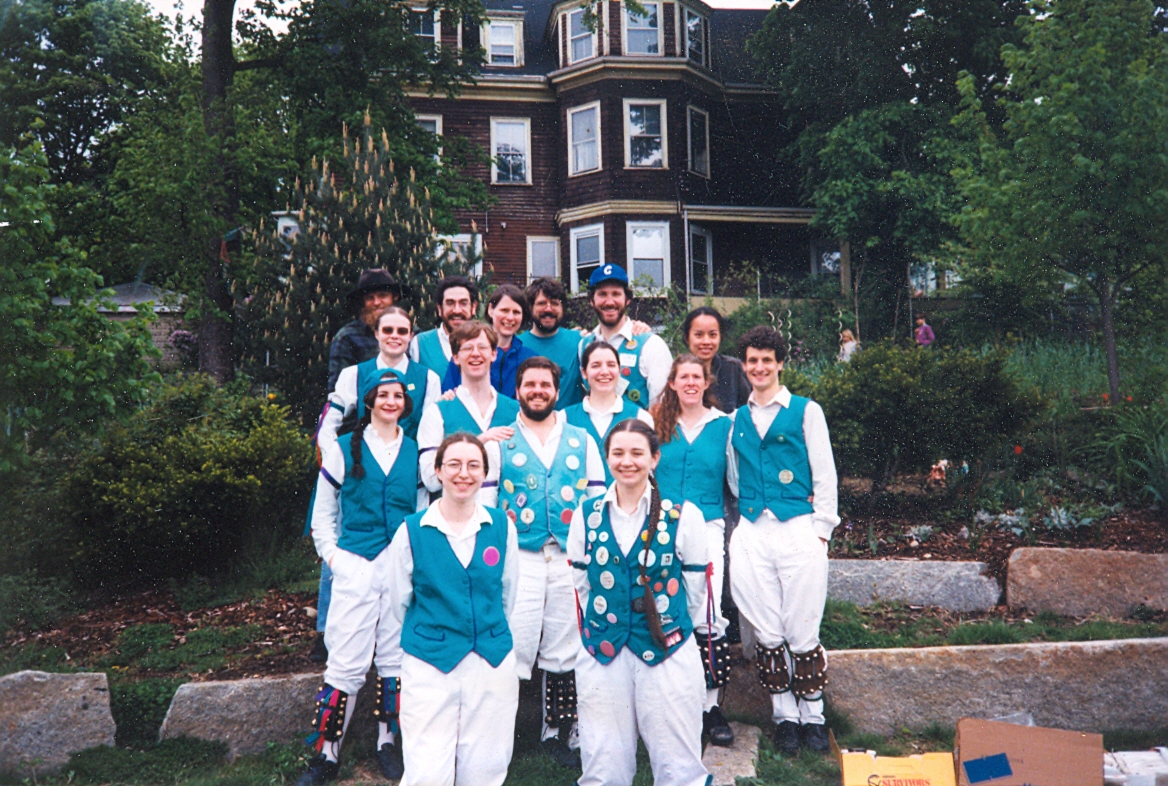 The above picture was taken at the Somerville Community Growing Center in the late 1990s (probably 1998 or 1999).
Front row: Megan Morris, Anne Cross
Second Row: Jeff Bigler
Third Row: Arabella Liuba, Brian Wilson, Kerstin Haug, Sue Jick, David Roodman
Fourth Row: Bina Arch, Annette Sassi, Mai Pham
Back Row: Forrest Larson, Dan Groher, Jerry Callen, Sean Smith
---
The following picture was taken at the 1993 Mixed Morris Ale.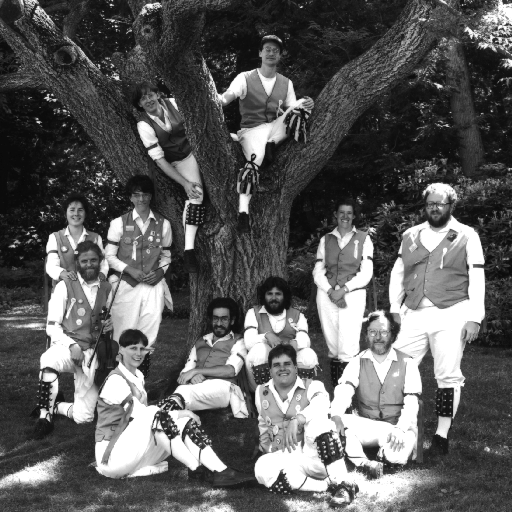 in tree: Brian Wilson, Paul Balliet; standing: Lyn Mullen, Danny Spurr, Sue Jick, Charlie Spurr; kneeling: Forrest Larson; seated: Annette Sassi, Dan Groher, Jerry Callen, Jeff Bigler, Bill Bumpus
Not pictured: Anne Cross, Tina Dornbusch, Kerstin Haug, A.J. Liuba, Rowena Nelson, Sean Smith, Marty Wagner, and other team members who have asked that their names not appear on the WWW.
---
This picture is an imagemap. To get more information about someone, select a person in the picture, or a person's name below.
You can also view just the picture with your favorite viewer.
---
Middlesex Morris home page / performance schedule / send email
Last modified: 2007/06/24 18:19:00 by jcb@mit.edu