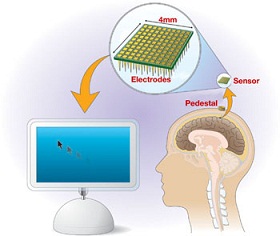 Research
My research interests are in developing machine learning and signal processing techniques for a range of fundamental and clinical applications in biomedical and neuro-engineering.
Neurodegenerative disease biomarkers --- developing quantitative physiologic markers for differential diagnosis and progression monitoring of neurodegenerative and neuromuscular disorders (Parkinson's disease, Huntington's disease, stroke, myasthenia gravis, and ALS). We are using state-of-the-art wearable sensor technology along with specialized machine learning and artificial intelligence algorithms to enable 24/7 recording of functional biomarker data and automated, personalized analytics.


Neuromusculoskeletal modeling --- developing computational models of the human upper extermity's neuromuscular anatomy and physiology, for personalized rehabilitation of people with motor disorders due to stroke and traumatic brain injury. Our data- and model-driven approach will help in designing patient-specific neurorehabilitation strategies, intended to restore the full range of arm motion by achieving targeted muscle group activation. In parallel, we are investigating novel feedback-based deep-learning neural network architectures for modeling motor cortical function.


Two-photon calcium imaging --- devising models and algorithms for analyzing micron-resolution in vivo functional data from the brain obtained using two-photon fluorescence microscopy. Our work aims to develop methods to denoise image data and deconvolve spike events. The goal is to study neuronal population characterstics in cortical sensorimotor circuits with novel algorithms that are highly efficient in processing terabyte-scale image time-series data.


High-rate wireless communications --- designing systems for the transmission and reception of wideband wireless signals with very high data rates on the order of several gigabits per second. These are meant for high-volume data such as multi-channel transmission of video or physiological signals, often in harsh propagation environments with multiple sources of signal distortion. Of particular interest are ultrawideband (UWB) and multiple-input multiple-output (MIMO) communications schemes.


Brain-machine interfacing --- investigating machine learning algorithms for deocding multiscale brain signals in neural prosthetics for people with severe motor disability.