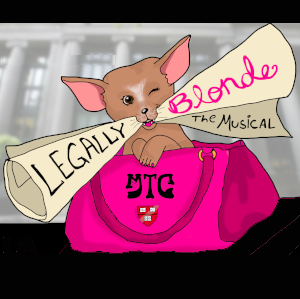 Legally Blonde
Book by Heather Hach
Music and Lyrics by Laurence O'Keefe and Nell Benjamin
Based on the novel by Amanda Brown and the Metro-Goldwyn-Mayer motion picture
November 9-10, 15-17 at 8PM; November 11 at 2PM
Performances were in
La Sala De Puerto Rico

Production Staff, Orchestra, and Cast

Reefer Madness
Book by Kevin Murphy & Dan Studney
Music by Dan Studney
Lyrics by Kevin Murphy
February 1-2, 7-8 at 8pm; February 3, 9 at 2pm
Performances will be in
La Sala De Puerto Rico

Tickets are
$8 - MIT and Wellesley students
$12 - MIT faculty, staff, and affiliates
$20 - General public

Discounts available for groups of 10 or more people.
Ticket reservations will be available near the show date. Email mtg-board @ mit.edu for more information.
Payment in cash or check only.

Coming Soon
Performances will be in
La Sala De Puerto Rico