*Rome!
I went to Rome, Italy, with my friend Emma, who was also an intern on the MIT-Germany Program.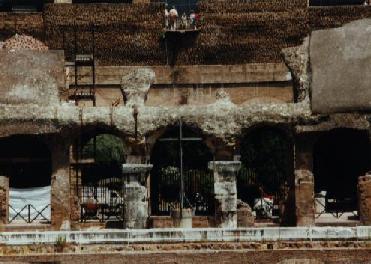 This is the inside of the Colosseum. The cross is there in memory of all the Christians who were martyred there.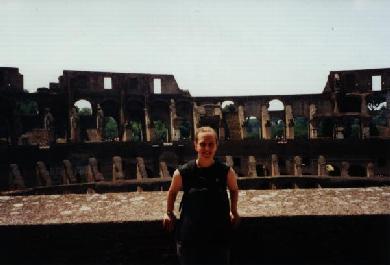 And this is me, in the Colosseum. It is very warm. Mad dogs, Englishmen, and tourists on a schedule. Italians have more sense.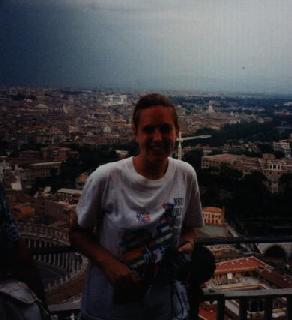 This is me on top of Saint Peter's Cathedral. As Emma and I climbed it, we met this little old lady from somewhere in Eastern Europe. She was 80 or so. Emma was terribly impressed that she was climbing the dome at her age, all by herself. We stopped to help her and keep her company on the way.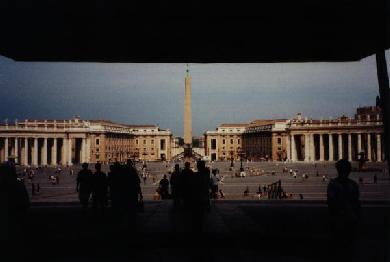 This is the giant courtyard of the Vatican, looking out from the steps of St. Peter's. I have no pictures of St. Peter's itself, as they were renovating it, and it was covered in scaffolding. Clearly, I'll have to go back.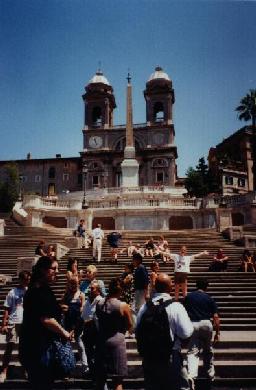 These are the Spanish Steps. We were lucky we could get there, there was some big fashion show going on the day before, where all these supermodels were in town. There I am with my arms outstretched, in my shorts I made from cut off jeans the day before. As I mentioned, it was hot.