Münchener Odeonsplatz
That Mike Person and I went to Munich one weekend when he was here, Saturday May 22 - Monday the 24th. We went to Odeonsplatz, amoung other things. I like Odeonsplatz. Many nifty statues.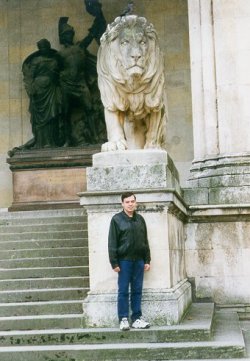 Mike and Aslan.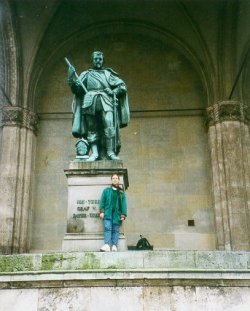 Me, about to be stabbed by a large, green gentleman. Ouch!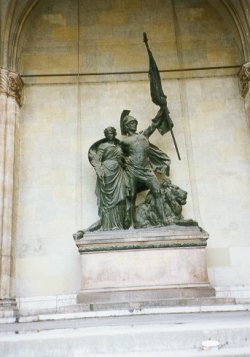 The main statue of Odeonsplatz. I think this monument is for that big war with France that united Germany. I forget what it was called. Ted would know. Ted? What's it called?