Friedrichshöhle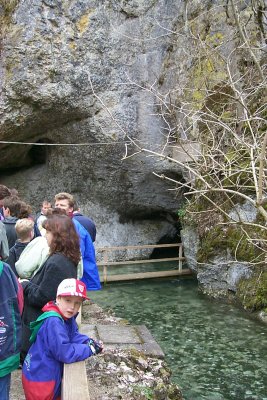 This is the cave with the river coming out of it that I saw. You go in a boat through that little hole on the other side of the railing. It's really low, you have to crouch. There's a guy in the front and back of the boat, standing and pulling you along. There are ropes attached along the ceiling, so they have grips to do this. They have to contort themselves a lot to not hit their heads, though.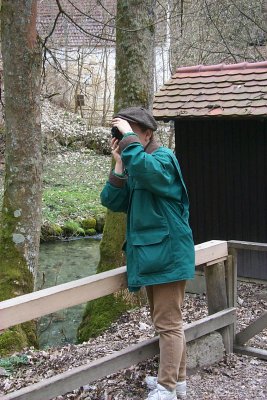 More pictures of the unsuspecting Marleigh.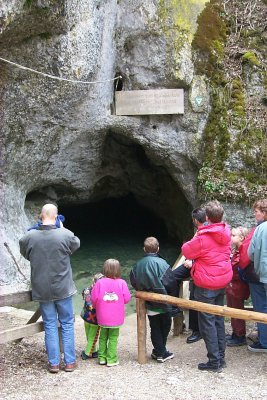 A better view of the enterance to Friedrichshöhle.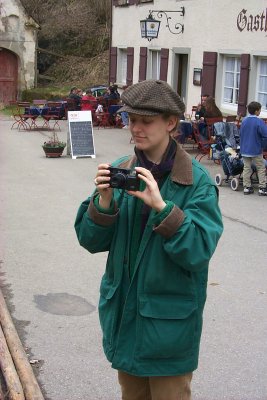 I actually saw him take this one, though I thought he was taking a picture of the building to my right. And no, I didn't get my hair cut, it's just in a braid tucked in my coat.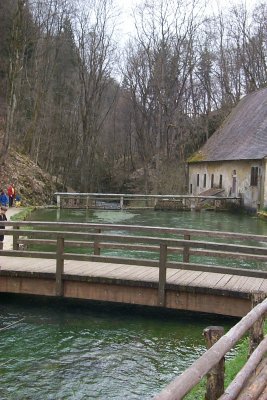 The river. The walk through the woods to get to Friedrichshöhle is really nice.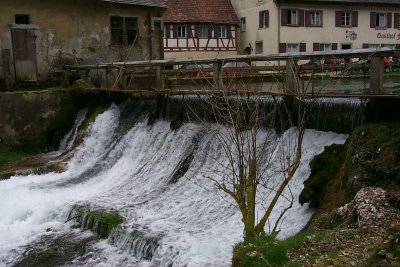 Yet more of the river. This dam makes the water still enough in the cave for boats.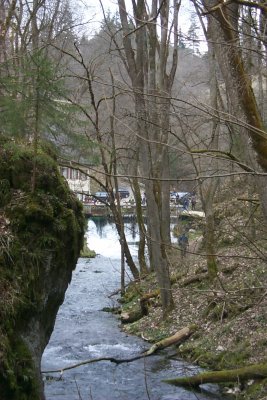 More nature.