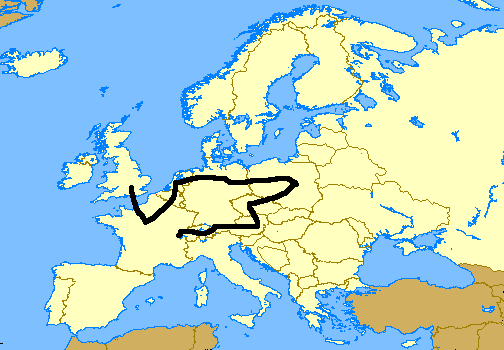 Ok, so I went to Europe one summer
---

I'm now completely broke, but I had an absolutely wonderful time and am now working my ass off to pay for yet another trip :-) I threw this page together before I left, and I got quite a few useful hints from people on the net about places to visit and things to skip. Anyways, I thought I'd throw some of my thoughts onto the web so that others might learn. For right now, this is primarily a description of my trip until I get my diary (the relevant parts anyways) scanned in (or typed, if I'm really bored and the scanner can't decipher my handwriting...).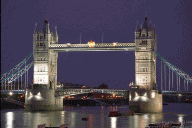 I left Boston on June 25, and flew to Heathrow, just outside London, via Dulles International. There I met a friend from high school, whom I toured with. We spent 4 days in London. Memorable sights include the Tower of London, theatre in the West End, Greenwich Village, and just wandering around central London. We stayed with some friends of my parents, just north of the city. Be sure to allocate LOTS of time for museums; the British Museum is truly enormous, and well worth a full day.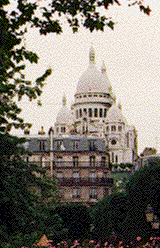 We then took the EuroStar through the Chunnel to Paris. At the risk of being flamed by half the world, I'll admit that I wasn't terribly impressed by Paris. I certainly loved several of chapels -- Notre Dame fell short of expectations, but Sainte Chapelle more than made up. And I certainly loved the museums and art gallerys. Unfortunately, overriding these positive things was the feeling of a dirty city, highly dedicated towards tourism, that was heavily overpriced. I hope my impressions aren't common, but there they are. We stayed in a youth hostel in central Paris, which was reasonably priced, but food was terribly expensive (even at the few supermarkets we were able to find), and, quite strangely, we had a harder time finding ATM's on the correct networks (Cirrus) here than in almost any other city! Look here for more notes on ATM's. We spent 4 days in Paris, and didn't come close to all seeing a quarter the sights.
In order to keep on something vaguely regarding our original schedule, we took a late night train to Brussels, with a 4 hour midnight stop in Luxembourg, where we took the moonlight tour (self-devised) to see the sights (using our fabulous night vision :-). We spent a morning in Brussels visiting a few places, including the Comic Museum. Then back on a train to Amsterdam, in order to satisfy our Eurail passes. We spent two days in Amsterdam, enjoying the wildlife. If you're into partying, then this is definitely a city to visit.
From there, we took a train to Berlin, Germany. My friend and I were using a 5-day Eurorail pass, meaning that we had 5 24-hour periods in which to travel, meaning that we had to merely bounce through Germany. We took a guided tour of the city (via foot and bus) led by a few English History students living in Berlin, giving us a great overview of the layout of the city, but not much detail. After the tour, we hopped back onto the train, and continued on towards Poland.
My friend has a lot of family living in Warsaw, and we stayed with them for an enjoyable 5 day stay. We took our time exploring the city (my friend hadn't been back to Poland in many years), and partially catching up on the sleep we had been missing. We then took a train to Krakow, to visit the Concentration Camp there. Although very depressing (the weather suited it perfectly, being cold and drizzling), I learned a lot and highly reccomend that anyone who has a chance visit a concentration camp do so.

We hopped back on the train (yep, we did a lot of that), and continued on to Prague, in the Czech Republic. We rented a beautiful apartment from a woman we met at the airport, right near the center of town. From the room, we wandered all around the city, visiting several excellent museums and castles. This was my favorite city of the trip, and would highly recomend spending a considerable amount of time here -- my 5 days didn't feel like long enough! Other hilights here include the music and food -- both very cheap and plentiful. Seriously, don't miss this city, it portrays "Old Europe" better than any of the other large cities in Europe (of course, no substitiute for going smaller cities).
From Prague, we continued on to Vienna, Austria. I got the impression that Vienna used to be a lot like Prague, and then lots of RICH tourists came. It's a really beautiful town, lots of great museums, castles, and, well, shopping. Of course, I couldn't afford any of it, but it was interesting to see. I especially enjoyed
Switzerland - 4 days Geneva Switzerland

For money while travelling in Europe, I used a combination of Traveller's Checks and ATM's. I used the Traveller's Checks as a safety valve, in case I couldn't find an ATM (which only happened once), or in case my wallet got stolen (which only happened once also :-). I kept them in a safe money belt, with my passport, etc, and never let them out of my feel. I used ATM's for all of my other expenses. I tried to use up all local currency before moving from one country to another, simply because conversion costs are INSANE, especially with the amounts I was dealing with. I spent a bit of money paying for the use of very non-local ATM's, but it was well worth it for the convenience, and probably paid for itself in not wasting money on conversions -- I went through a lot of countries.

I was indeed in Europe for a month, and I really liked the itenerary that I did. A bunch of people have questioned, the speed at which I traveled, so here are the reasons I took this rushed a pace:
I plan to go back (many times). This trip was to give me a general feel for Europe, what parts I like, where I really need to spend large amounts of time in the future.

I have a lot of energy -- I don't mind being constantly on the go for run for a whole month.

I don't mind sleeping on trains or in other wierd locations.


Here are other links that haven't been embedded into the above notes, that I either used in planning my trip, or saw posted to rec.travel.europe and thought might be useful to others. If you have a site you'd like me to add, or know of any you think others might like to see, send me email and I'll add them. Back to my homepage