Student Association for Freedom of Expression (SAFE) Home Page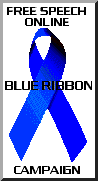 Welcome to the home page for the MIT Student Association for Freedom of Expression (SAFE). We work to organize support for freedom of speech and other forms of freedom of expression.
Seth Finkelstein '85, webmaster
Contents
Freedom of Expression Spotlight:
Congratulations to webmaster Seth Finkelstein for being honored as a 2001 EFF Pioneer Award Winner:
ELECTRONIC FRONTIER FOUNDATION (EFF) PIONEER AWARDS HONOR INTERNET LUMINARIES

Ennis, Finkelstein, and Perrin Presented Awards at EFF's Tenth Annual Pioneer Awards Ceremony
...
Seth Finkelstein - Anti-censorship activist and programmer Seth Finkelstein spent hundreds of unpaid and uncredited hours over several years to decrypt and expose to public scrutiny the secret contents of the most popular censorware blacklists. Seth has been active in raising the level of public awareness about the dangers that Internet content blocking software and rating/labeling schemes pose to freedom of communication. His work has armed many with information of great assistance in the fight against government mandated use of these systems.
MIT SAFE mentioned in ACLU "CIPA" trial brief! See "107 ... Another major product, CyberPatrol, has blocked as sexually explicit ... the MIT Student Association for Free Expression, ..."
In view of MIT student activities having been blacklisted (a few times!) by CyberPatrol
(categories: "Militant/Extreme Quest/Illegal/Gamble Violence/Profanity FullNude PartNude SexActs Gross Intol Cult Druggy" - wow, we made 10 out of 12, we're an e-v-i-l bunch)
we suggest a visit to our page regarding Information about Labeling and Rating Systems. Or take a look at the reverse-engineering information at the CyberPatrol Break FAQ. Especially recommended is
Seth Finkelstein's Anticensorware Investigations
"It's just a label, what harm could it do?". Well, see Irene Graham's The Net Labelling Delusion for the answer. It's part of The Net Censorship Dilemma
For even more great investigation on what censorware really blacklists, visit Peacefire - "Against censorship of youth on the Internet"
Does your organization censor electronic news? READ THIS:
How to Receive Banned Newsgroups
Of local interest (historical):
(2001): SIPB Members' Perl DVD-Reading Program Draws Legal Controversy
(1995) MIT's most convoluted sexual harasment case, where a former MIT Dean sues MIT
(1995) The suppressed MIT freshman picture book cover!
---
Disclaimer: These page and all material here do not necessarily represent the views or opinions of the MIT Student Association for Freedom of Expression or the Massachusetts Institute of Technology. MIT bears no responsibility for the page contents or documents.

---
Mail comments to safe-admin [at-sign] mit.edu