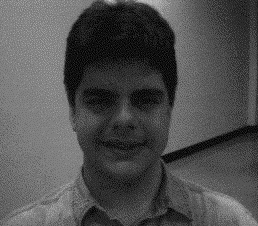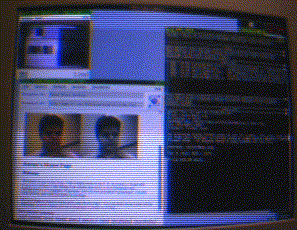 Aaron's Home Page
Welcome
Welcome to the shortened archive version of my Home Page. I am a former student at M. I. T. in course 9, Brain and Cognitive Science. My last permanent position was in a full time job doing software support for a company called RomNet. Currently I am searching for a new job in either technical support or typing or other work with computers such as entry level programming. From about November 1997 to April 1998, I will be working in the accounting department of CSC Consulting in Waltham, MA.

I spend part of my time each week in christian meetings and activities (such as prayer, bible study, sharing my faith, and fellowship), since I am serious about living out my faith. I have been a member for over five years of the Boston church of Christ, whose members helped me to see the changes I needed to make in my life to follow Jesus. If you want to learn more about christianity or are ready to make changes in your life and follow the Bible, I would be very thankful for the chance to get to know you and study the Bible with you. At the bottom of this home page are some ways of getting in contact with me.

Do you want to learn to write your own Home Page? You can learn from some online tutorials: WWW HomePage Starter Kit or A Beginner's Guide to HTML.
Christianity



Are you looking for christian resources on the Web? Check out my pages on

Virtual Christianity - an extensive catalogue of major christian resources with some commentary regarding content. Emphasis includes Bible resources, commentaries and devotionals, christian literature, and other major pages devoted to christianity.

Virtual Christianity: Bibles - a listing of on-line English and Foreign Bibles with a short description. The English versions include multiple translations, King James, and other Search utilities.
Speaking of christianity, don't forget to take a look at the Christian Student Association, a group of MIT students thoroughly committed to following Jesus as his disciples. You can find a picture of me there (I'm on the far left). Here is the CSA locker.
Miscellaneous
Everyone's on the Web nowadays, even the White House. Isn't technology amazing? Speaking of which, here's PI. One of my hobbies is keeping up with birthdays, so I found the World Birthday Web quite interesting. You'll find me there under July 29.



---
Last modified: Thursday, January 1, 1998 / Aaron Bryce Cárdenas / 2 Boardman Place, Cambridge, MA 02139-1918 / (617) 354-1357 / aaronc@mit.edu