Romanian Student Association at MIT (RSA) invites you to an evening of

New Romanian Short Films
(selected by Romanian director Cristian Mungiu)

ALL MOVIES HAVE ENGLISH SUBTITLES!

6 Short Movies by 3 Young Romanian Directors!
Cristian Mungiu: The Hand of Paulista (1998), Zapping (2000)
Cristian Nemescu: Mihai and Cristina (2001), "C" Block Story (2002)
Hanno Höfer: On the Other Side (1998), Humanitarian Aid (2001)

Saturday, May 8, 2004 @ 8pm
Room 4-237, MIT Campus (directions)
Total duration of the event: 2 hours

Event organized with the generous help of Cristian Mungiu and the Romanian National Center of Cinematography
About the Directors and Their Short Films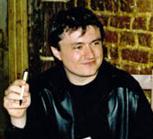 Cristian Mungiu: Born in Iasi, Romania, in 1968, Cristian Mungiu initially graduated from the University of Iasi with a degree in English and American Literature. For a period, he worked as an English language teacher, newspaper journalist, and radio/TV journalist and entertainer. In 1998, Cristian Mungiu graduated from the Bucharest University of Dramatic Art and Cinema. His graduation film, "The Hand of Paulista", represented Romania at the student Oscar awards in 1999. Cristian Mungiu made three other shorts: "Nothing by Chance", "The Firemen's Choir" and "Zapping", all of them well-received at international festivals; "Zapping" was also screened in 2003 by Canal+. His first feature, "Occident", had its international premiere at Quainzaine des Realisateurs in Cannes, 2002. The film was a big hit in Romania; it also won 10 international awards, including The Audience Award in Tessalonik, The Fipresci Critics Award in Sofia and awards for best film in Leeds, Mons, Annonay and Cluj. Cristian Mungiu also worked as assistant director for several foreign films shot in Romania: "Capitaine Conan" (by Bertrand Tavernier), "Train de Vie" (by Radu Mihaileanu), and "Beowulf" (by Graham Baker). Besides filmmaking, Cristian Mungiu is also very active in literary circles: his first book, "Cristian Mungiu: 7 screenplays" was published at Liternet Publishing House in 2002. For more information, click here for an interview with Cristian Mungiu (unfortunately, the interview is only in Romanian).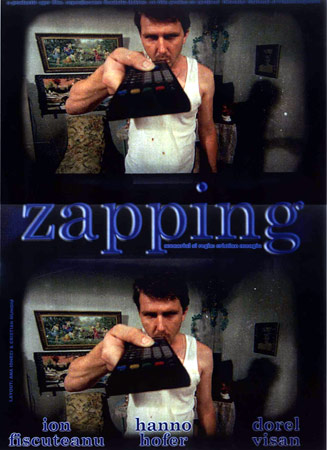 Zapping
by Cristian Mungiu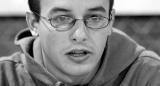 Cristian Nemescu: One of the youngest Romanian directors, Cristian Nemescu was born in 1979, and just recently graduated from the Romanian National Academy of Drama "I.L. Caragiale". He already directed several short films - "Flathouse People Are Dying for Music", "Mecano", "C Block Story", and "Mihai and Cristina" - and a documentary, "Kitsch Witches, 2 FM" (a.k.a. "Kitschitoarele, 2 FM"). We'll show two of Cristian Nemescu's shorts, two delicate stories of coming of age in modern Bucharest. "C Block Story" (a.k.a. "Poveste de la scara C"), is described by Cristian Nemescu as "elevator love stories on the outskirts of Bucharest": Andrei, a shy teenager, is head over heels in love with Monica. Desperate to get her attention, he rings a telephone sex line to get some tips on how he might seduce her in the elevator. The same elevator will also help spice up his parents marriage. In "Mihai and Cristina - Life Stories", Mihai, a sexually unexperienced teenager, decides one night to pay a visit to Cristina, one of his classmates, with whom he is madly in love. On the way, he goes through a series of adventures that change him completely.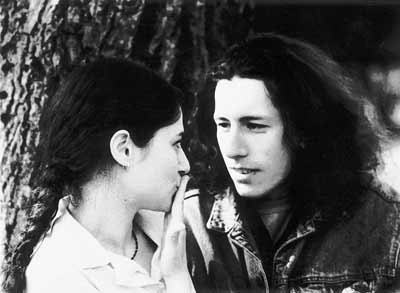 Mihai and Cristina - Life Stories
by Cristian Nemescu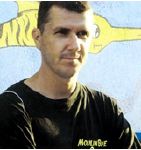 Hanno Höfer: Born in Timisoara, Romania, in 1964, Hanno Höfer studied the history of South-Eastern Europe in Berlin, Germany, and later graduated from the Bucharest University of Dramatic Art and Cinema in 1998. Before doing movies, he was a stage actor with the German Theater of Timisoara. So far, he made three short movies: "The International Phonecall", "On the Other Side", and "Humanitarian Aid", all awarded important prizes at international film festivals in Bucharest (DaKino short film festival), Montpellier (Mediteranean Film Festival), Clermont-Ferrand etc. Besides being a director, Hanno Höfer is also a member of two Jazz and Blues groups: "Nightlosers", and "Harry Tavitian's Orient Express."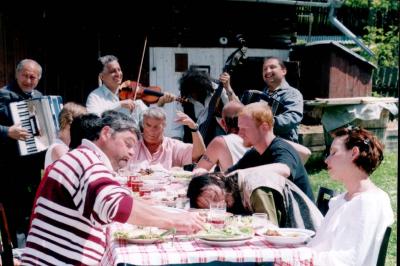 Humanitarian Aid (Ajutoare Umanitare)
by Hanno Höfer

---
For more information, please write an email to the RSA Officers.