I received this email yesterday:
-------------------------------------------------------------------

You elected to receive this third party message through Survey Direct.

-------------------------------------------------------------------

We would like you to participate in a very important survey that is related to current trends within the Software and PC Industry. Several companies are interested in your views about these recent trends, and how you think they will affect the industry over the next few years.

To show our thanks, we would like to offer a $10.00 via PayPal reward if you qualify and complete the entire survey, which will take about 15 minutes.

To begin to process and see if you qualify, please click the following link:

Curious, I took the survey. I was asked what IT position I worked in, whether I was a decision-maker in my organization, and so on; then I was asked what operating systems I worked on. Well, I said, Windows and Linux sound good.
Then the topic turned to indemnification. Did I think it was good or bad? Hmm.
Then software patents. Did I think those posed a threat to the open source community? Well, yes; they're stupid.
Did I think interoperability between Windows and Linux was good? Well, okay. Would I like Red Hat better if it were interoperable with Windows? Sure. Would I be more interested in Red Hat and Windows if I could administer my Linux installation with Microsoft products? - hey, wait a minute...
But here was the kicker: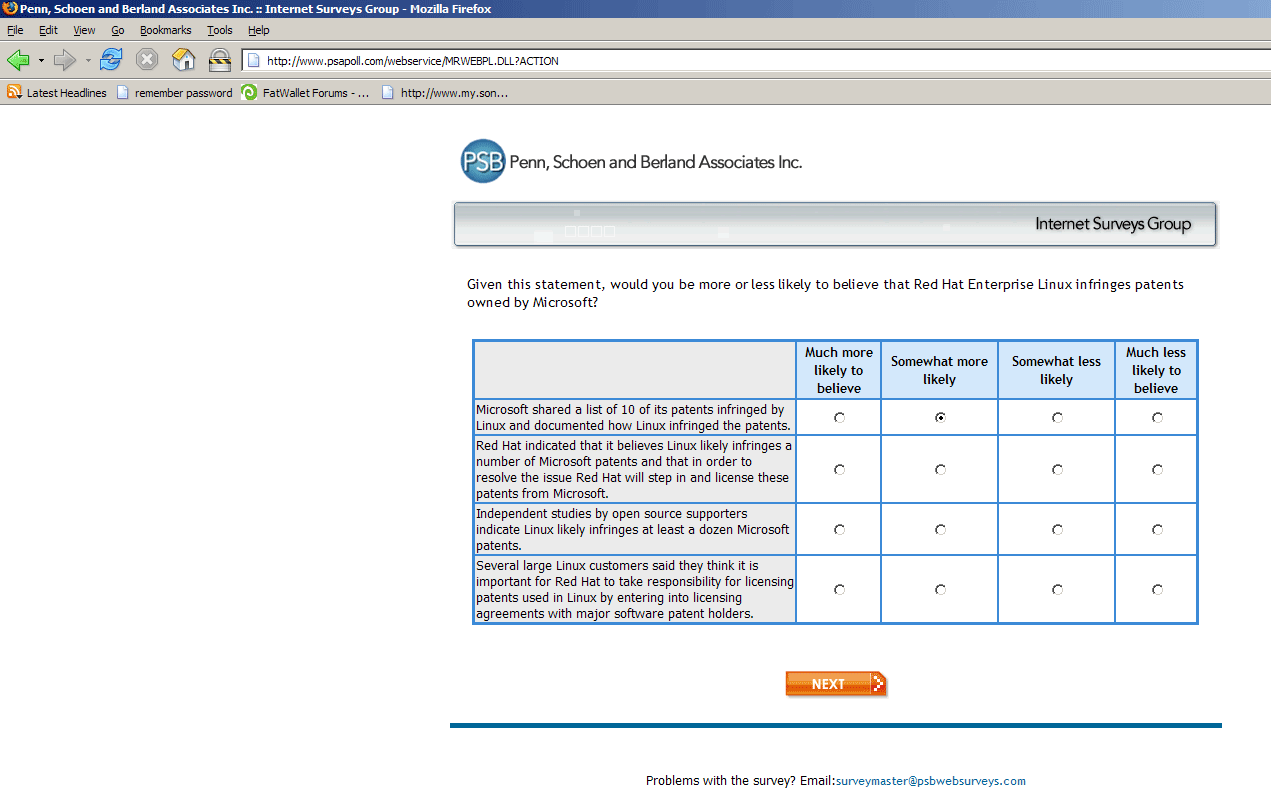 ---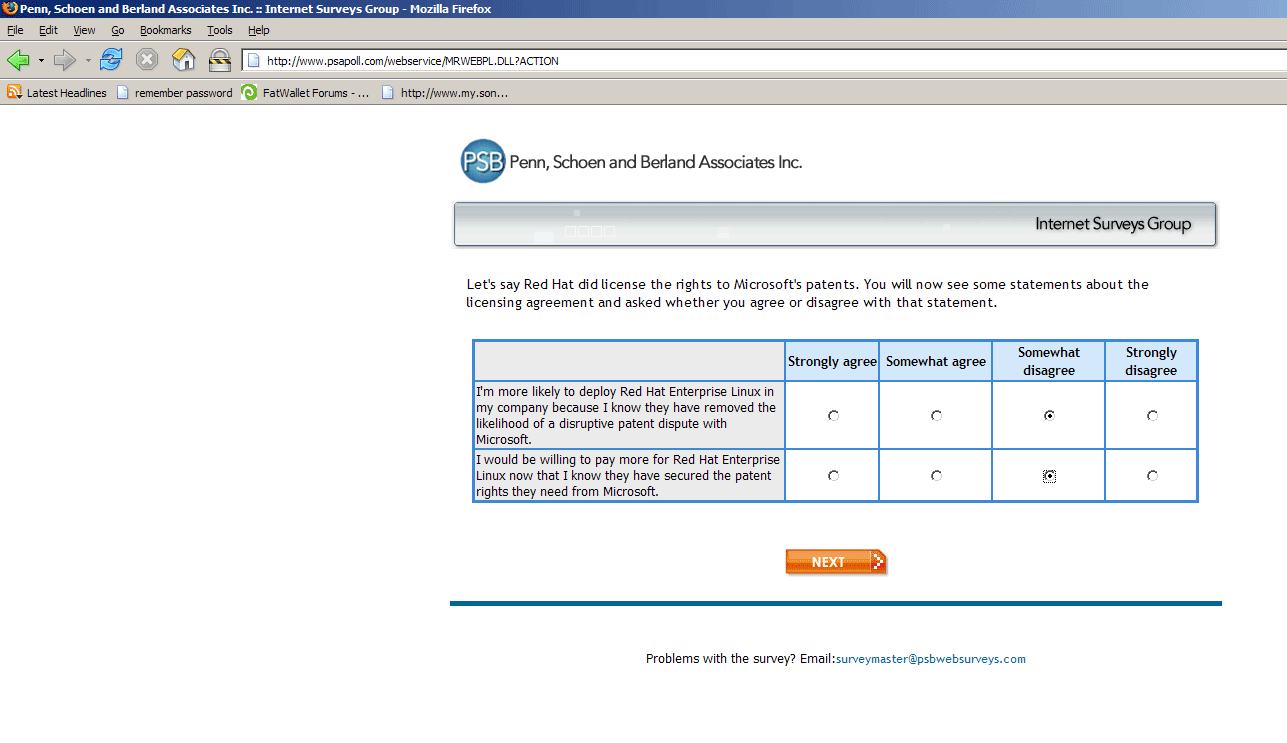 ---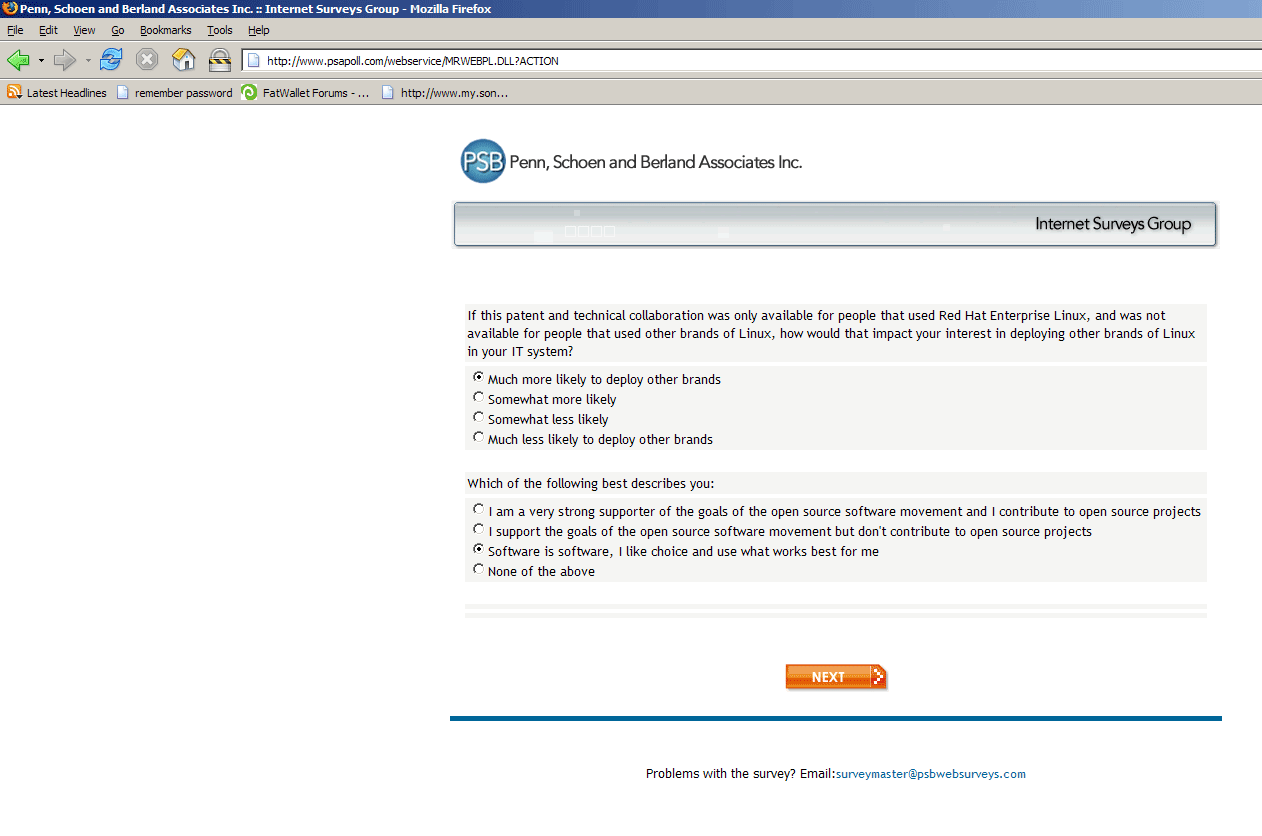 ---
I had heard about Fear, Uncertainty, and Doubt being spread anecdotally, and I had read Microsoft press releases that seemed a little bizarre, but this was the first time I had actually seen a push poll in action. Extraordinary!