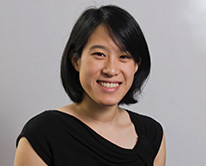 Hello! I'm a fourth-year PhD student at the Operations Research Center at MIT, advised by Dimitris Bertsimas. I am broadly interested in large-scale, data-driven optimization, and find the application of mathematics to urban operations and the public good in general especially motivating. My present research focuses on management of public transportation systems.

Prior to coming to MIT, I spent two years at an operations research and business analytics consulting company called Analytics Operations Engineering (since acquired by McKinsey & Company). I completed my undergraduate degree at Princeton University with a major in chemistry and a minor in computer science. My undergraduate research, advised by Herschel Rabitz, focused on applying optimal control theory to quantum mechanical systems.
You can find my CV here.