Starting shortly before midnight on Saturday August 10, 2013 and continuing until after dawn on Sunday the 11th the Back Bay Midnight Pedalers held their 25th annual Boston By Bike at Night ride. In honor of the 25th ride we took a special ride that including a trip up the Zakim Bridge. As a result, the ride was both larger and shorter than several previous rides.
This year, I brought my good camera in the hopes of getting some good pictures of the bridge. Unfortunately, I was caught between shooting with a flash and losing the entire background, and shooting without the flash and ending up with a blurry shot. Click on any image to bring up a larger version. In a number of photos, I took a long exposure without a flash, but someone (or several people) nearby took a picture with a flash, leading to some interesting double-exposure type photos.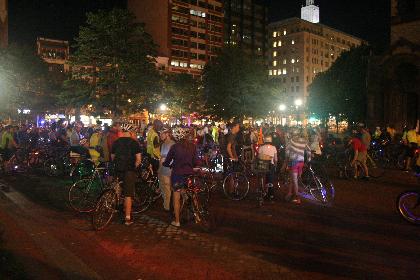 In Copley Square, getting ready to leave.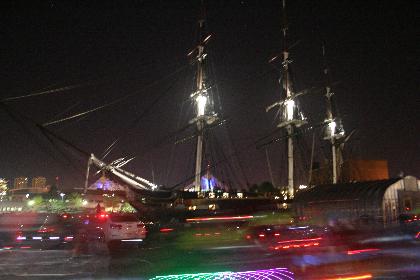 USS Constitution in the Charlestown Navy Yard. (Bonus bike wheel light "spirograph".)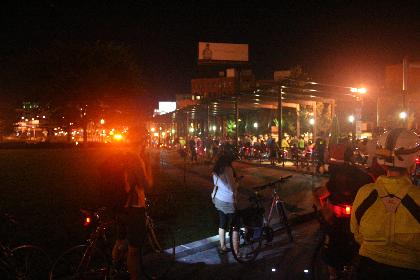 Lining up to head onto the bridge.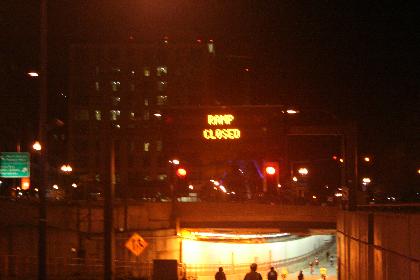 The ramp into the tunnel onto the bridge...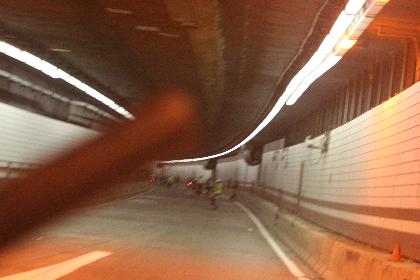 trying to re-create a shot from the Ted Williams Tunnel in 2002, but it didn't come out as well this time around.
---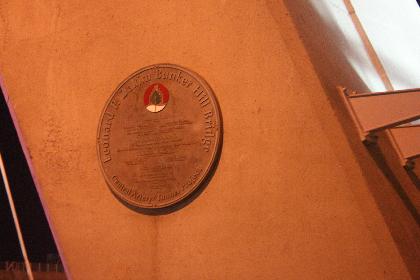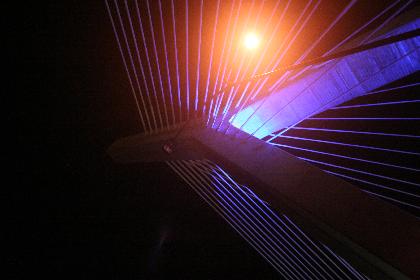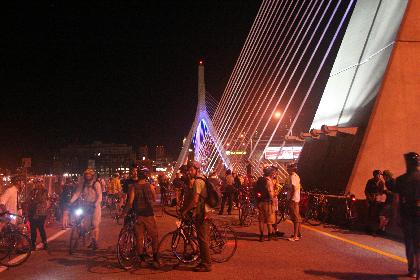 The bridge!
---
Max and some others are going to give us a demo of BMX riding. If you look in the background of the first shot, you can see the trailer used to haul the ramp up onto the bridge.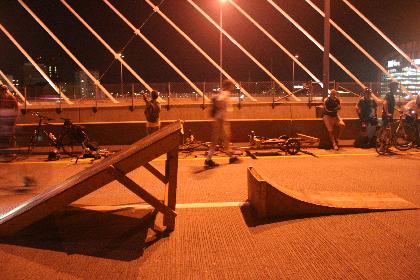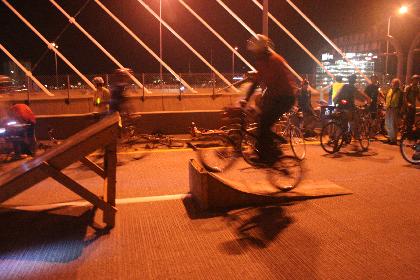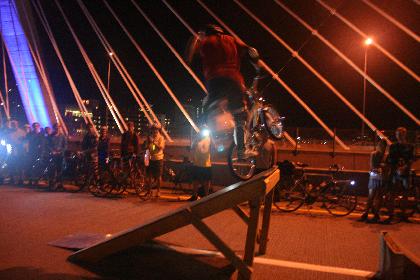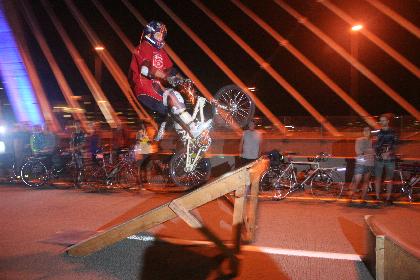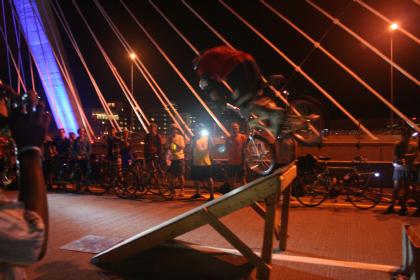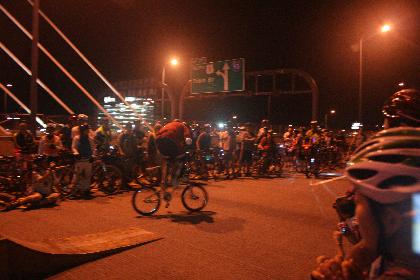 ---
Trust!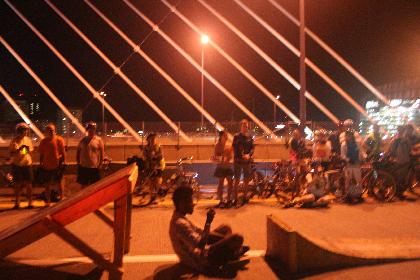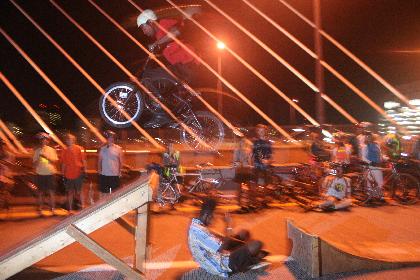 ---
Time to leave...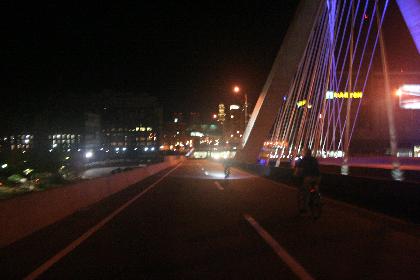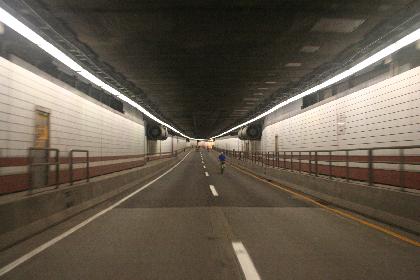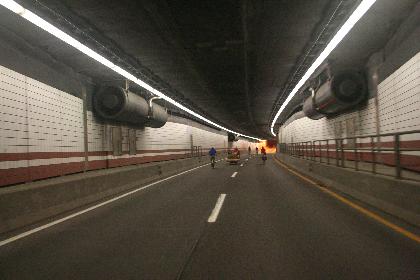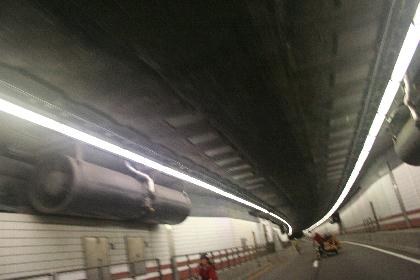 Trailer back and front (sorry over the shoulder photography is hard)
We went to Castle Island for sunrise, and then on to breakfast, but I didn't take any pictures of that.

---
All photos and text Copyright © 2013 Jonathon Weiss (jweiss@mit.edu).
Last modified $Date: 2021/08/29 03:55:39 $ GMT