Starting shortly before midnight on Saturday August 9, 2008 and continuing until after dawn on Sunday the 10th the Back Bay Midnight Pedalers held their 20th annual Boston By Bike at Night ride. In honor of the 20th ride we took a special ride that including a trip up the Zakim Bridge. As a result, the ride was both larger and shorter than several previous rides.
This year, I actually did bring my good camerain the hopes of getting some good pictures of the bridge. Unfortunately, I was caught between shooting with a flash and losing the entire background, and shooting wihtout the flash and ending up with a blurry shot. Click on any image to bring up a larger version.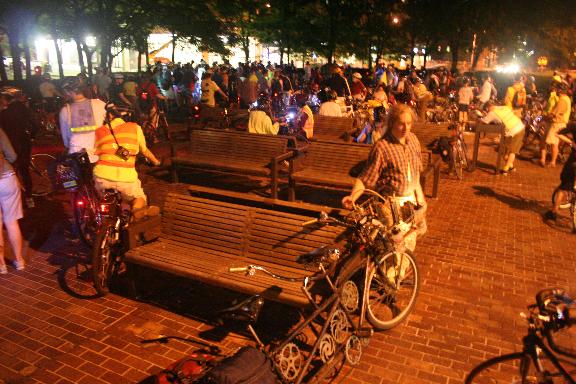 In Kendall Square, I got a good shot of Larry with his tandem.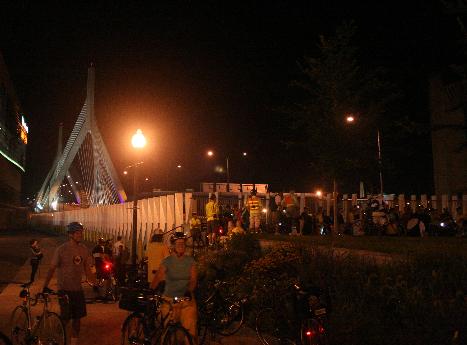 A preview of the Bridge...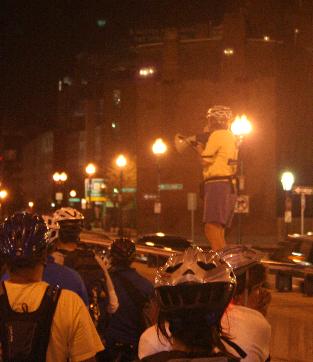 ...and Anne telling us what to expect.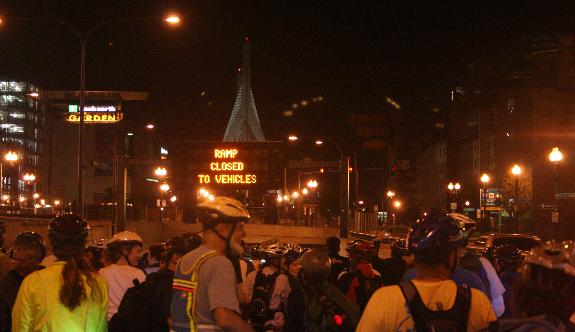 The ramp into the tunnel onto the bridge...

...and we're rolling...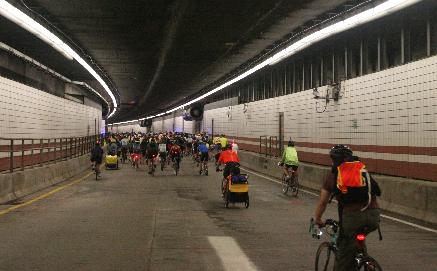 ...and rolling...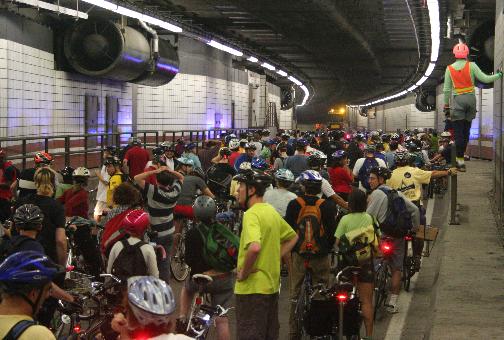 ...or not.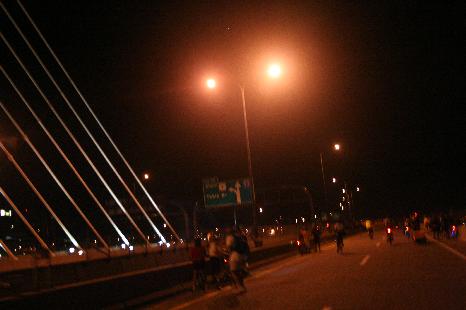 Hey, we actually made it onto the bridge.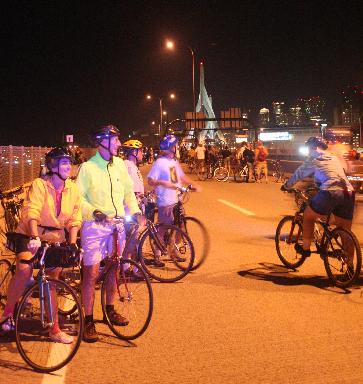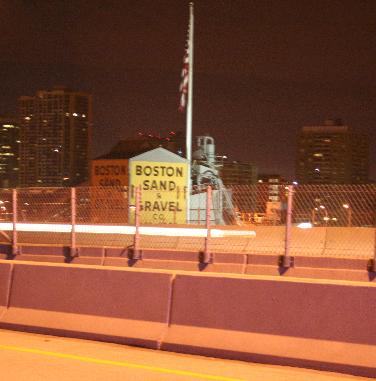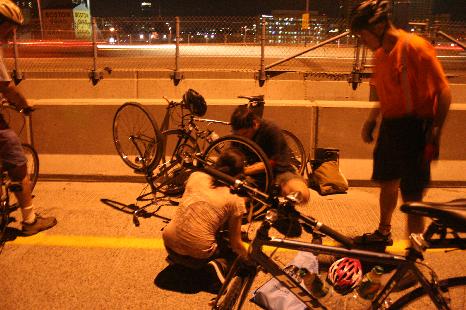 Time to leave....Oops, A flat on the way off the bridge.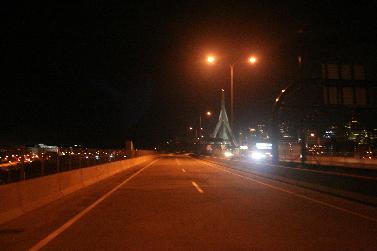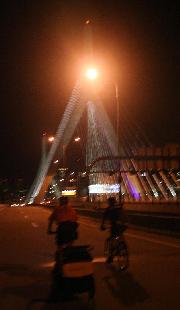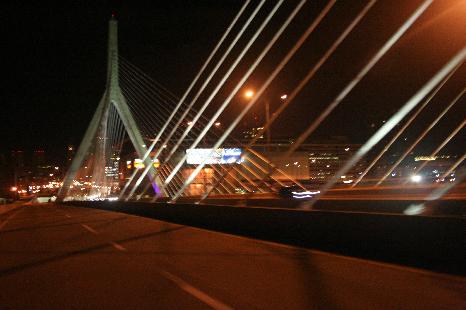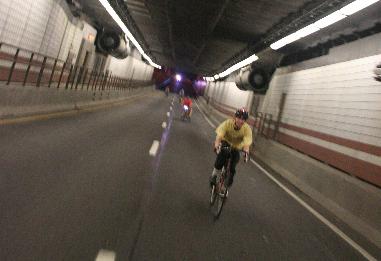 Shot over my shoulder on the way back through the tunnel.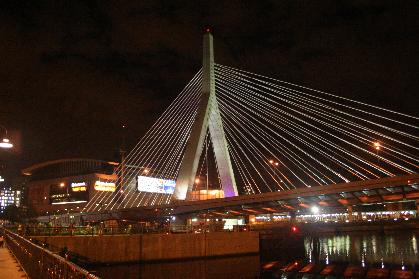 And a shot from a different angle (near the locks).
Hey, look at all of the bicyclists at the Chinatown Gate.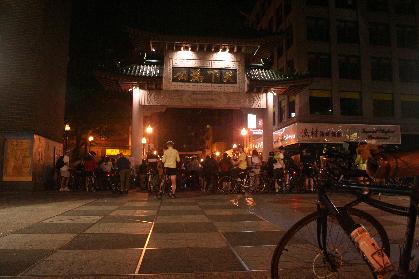 As usual, I didn't quite make it to Castle Island in time for sunrise.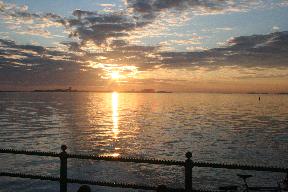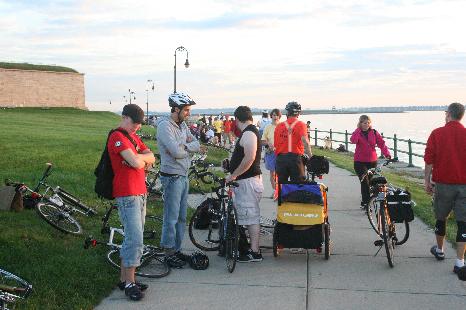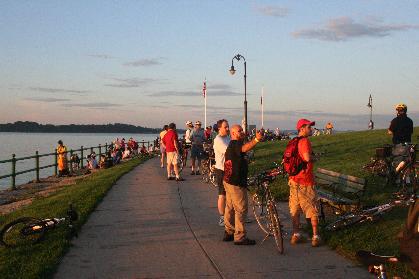 And, we make it to Castle Island...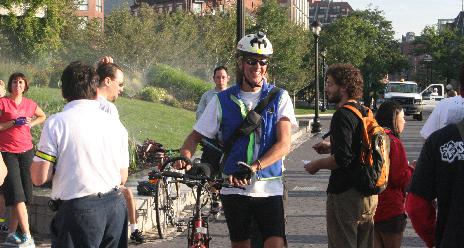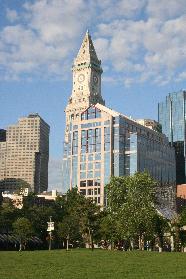 ---
All photos and text Copyright © 2008 Jonathon Weiss (jweiss@mit.edu).
Last modified $Date: 2009/12/01 06:17:19 $ GMT