Starting shortly before midnight on Saturday August 18, 2007 and continuing until after dawn on Sunday the 19th the Back Bay Midnight Pedalers held their 19th annual Boston By Bike at Night ride. We left Copley Square with somewhere around 165 people, and I biked 27.1 miles (your mileage may have varied, since I ended up on some shortcuts and some longcuts) plus a little over 3 miles each direction getting to and from home.
I didn't have my good camera handy, so these were all taken with my older point-and-shoot, which is, admittedly, much easier to carry around. Click on any image to bring up a larger version.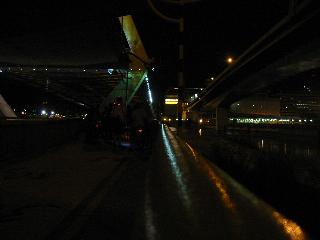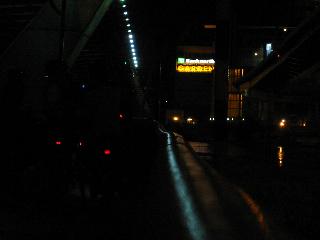 The TD Banknorth Garden as seen from under I-93...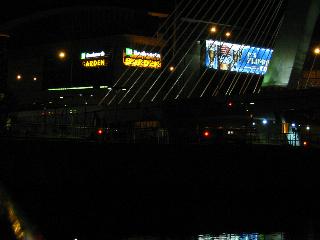 ...and with part of the Zakim Bridge in the foreground.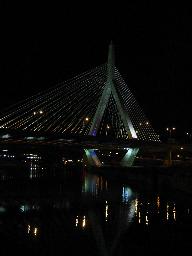 The Zakim Bridge itself.

Hey, look at all of the bicyclists at the Chinatown Gate.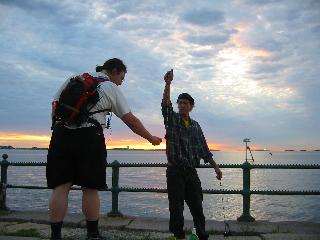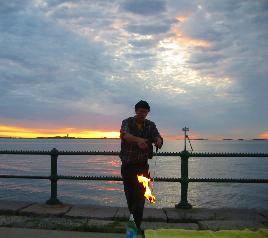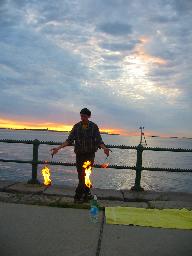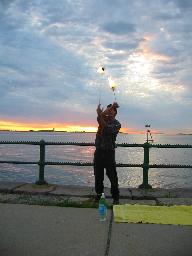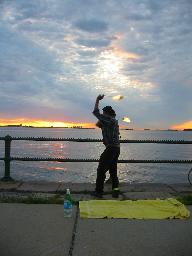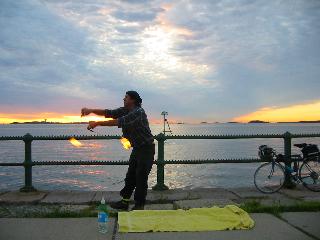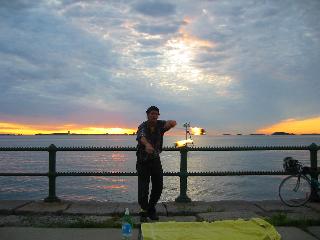 Castle Island, and a flaming ball (or two) in the sky...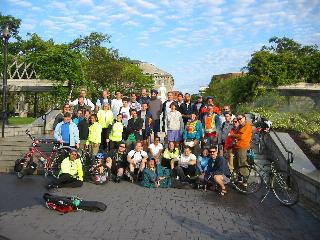 About 45 riders made it all the way to Columbus Park. Perhaps more surprising is that there wasn't a single flat tire all night.

Some other folks took pictures too:
---
All photos and text Copyright © 2007 Jonathon Weiss (jweiss@mit.edu), except for the group shot which is Copyright © by its photographer.
Last modified $Date: 2007/08/30 22:27:58 $ GMT