Starting shortly before midnight on Saturday August 14, 2004 and continuing until after dawn on Sunday the 15th the Back Bay Midnight Pedalers held their 16th annual Boston By Bike at Night ride.
Below are some pictures I took on the ride. Due to the wet weather, and helping to deal with a particularly nasty flat tire on aa uncommon sized wheel, I ended up taking fewer pictures than usual. Click on any image to bring up a larger version.
Due to the wet weather, a smaller but more avid than normal group of cyclists gathered in Copley Square for this year's midnight ride led by Anne and Greg.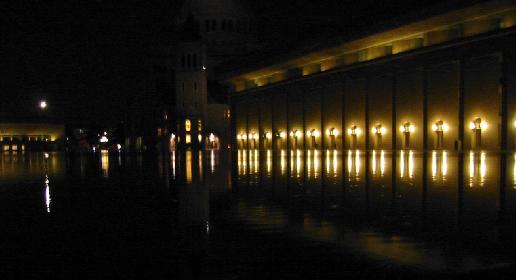 The Christian Science Plaza across the reflecting pool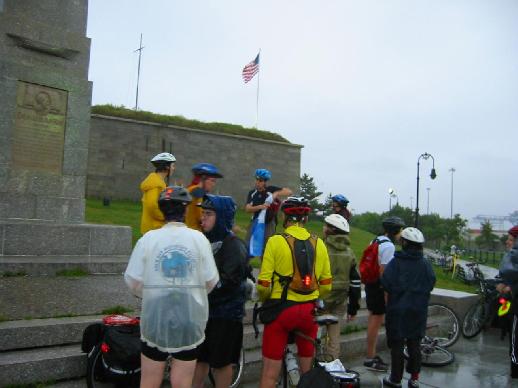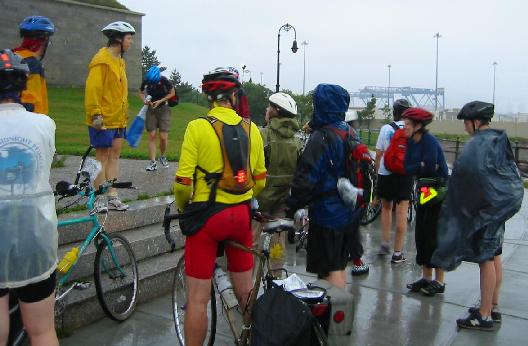 Some very damp cyclists on Castle Island an inderterminant period after we assume the sun must have risen,.


---
All photos and text Copyright © 2004 Jonathon Weiss (jweiss@mit.edu).
Last modified $Date: 2005/07/11 06:57:12 $ GMT