Boston Chamber Ensemble
Joelle Wallach
Composer Biography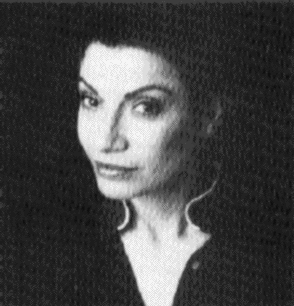 Since 1980 when her choral work, On the Beach at Night Alone, won first prize in the Inter-American Music Awards of 1980, composer Joelle Wallach has regularly placed first in prestigious international composition competitions.
Ms. Wallach was raised in New York City and in Morocco. Her early training in piano, voice, theory, bassoon and violin included study at the Julliard Preparatory Division, and she earned bachelor's and Master's degrees at Sarah Lawrence College and Columbia University respectively. In 1984 the Manhattan School of Music, where she studied with John Corigliano, granted her its first doctorate in composition.
A pre-concert lecturer at the New York Philharmonic for several subscription series, Ms. Wallach frequently speaks on a broad range of musical repertoire from familiar works to modern pieces and those which are less regularly heard. She has performed as a singer and pianist, and has done improvisational work for major dance companies.
Ms. Wallach's chamber opera, The King's Twelve Moons, has been performed sixteen times in New York City. The New York Choral Society commissioned her secular oratorio, Toward a Time of Renewal, for 200 voices and orchestra to commemorate their 1994 35th Anniversary Season at Carnegie Hall. The New York Philharmonic Ensembles premiered her octet, From the Forest Chimneys, written to celebrate their 10th anniversary, and Ms. Wallach's ballet, Glancing Below, commissioned by the Carlisle Project, was premiered in Philadelphia during the summer of 1994.
---
Boston Chamber Ensemble home page / BCE concert schedule / send email to the BCE
Last modified: Wed Dec 10 18:38:14 1997 by jcb@mit.edu