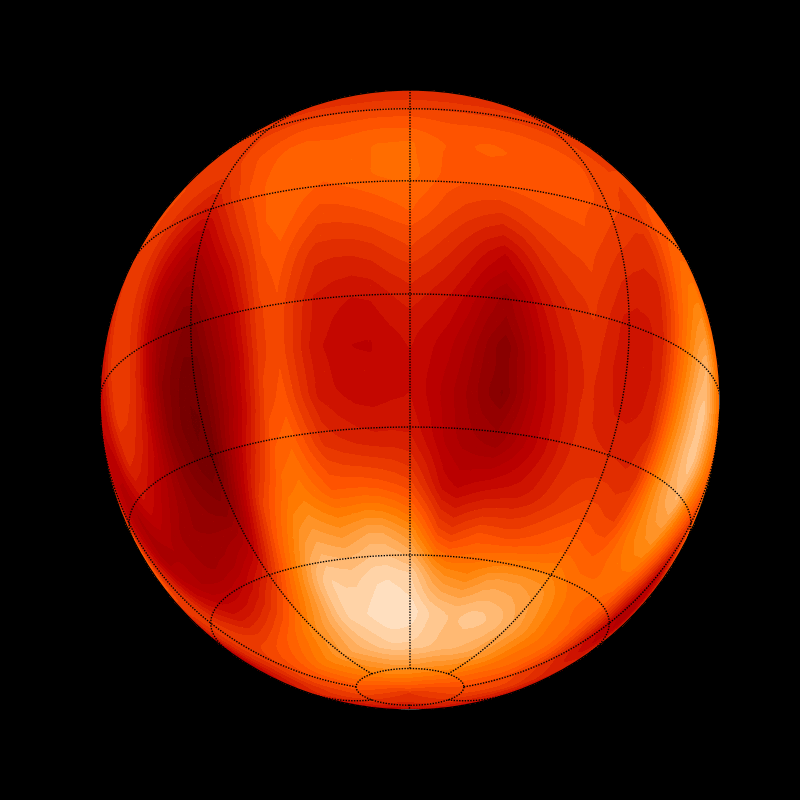 Map of
Luhman 16B
: the first global map of a brown dwarf. Bright regions are gaps in the clouds, where infrared light from the hotter, deeper atmosphere can escape to space.
(I. Crossfield, MPIA)
Contents Below:
Description of Results
Media Coverage
Images, Movies, and Origami
The Research Team
Description of Results:
2014 Jan: For many years, researchers have suspected that brown dwarfs -- 'failed stars,' with masses in between those of planets and stars -- have cloudy atmospheres. The temperatures of these objects -- around 1600 C -- are hot enough that silicate minerals and molten iron droplets should condense into patchy clouds. Unfortunately, because brown dwarfs are small (the size of Jupiter) and faint (because they are much cooler than stars) the properties of these clouds have only been inferred from globally averaged measurements.
In our recent paper (described here, and here), we present the first global, 2D map of the patchy clouds in the atmosphere of a brown dwarf, our neighbor Luhman 16B. Though the spatial resolution is only moderate, we still see large-scale brightness variations that we interpret as being regions of thicker (dark) and thinner (bright) clouds. In the future, we will be able to use these techniques to make the first extrasolar 'weather movies' and study the formation, evolution, and dissipation of global weather patterns beyond the Solar system for the very first time. Eventually, new tools and new, larger telescopes may even let us make these maps for giant planets in other star systems.
Read the article here at Nature, or continue below for more links and information.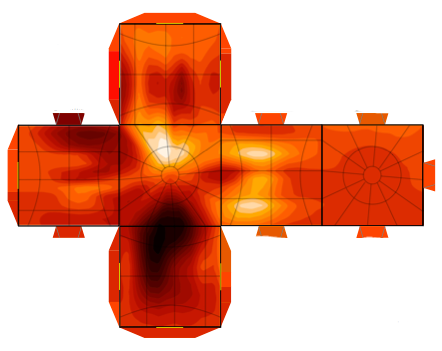 Map of Luhman 16B: Cut, cut, fold, and tuck -- ta-da, your own brown dwarf! This model requires precision cutting, but is easy to fold. Click the image (or click here) to download the PDF (1.1 MB).
(I. Crossfield, MPIA)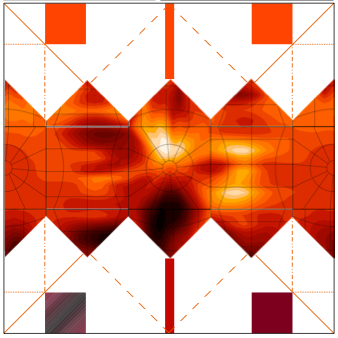 Map of Luhman 16B: Cut, fold, inflate, and voila: your own brown dwarf! This model is easy to cut out, but a tad more complicated to fold. (see here or here for instructions on folding this version.) Click the image (or click here) to download the PDF (1.1 MB).
(I. Crossfield, MPIA)
Images, Movies, Etc.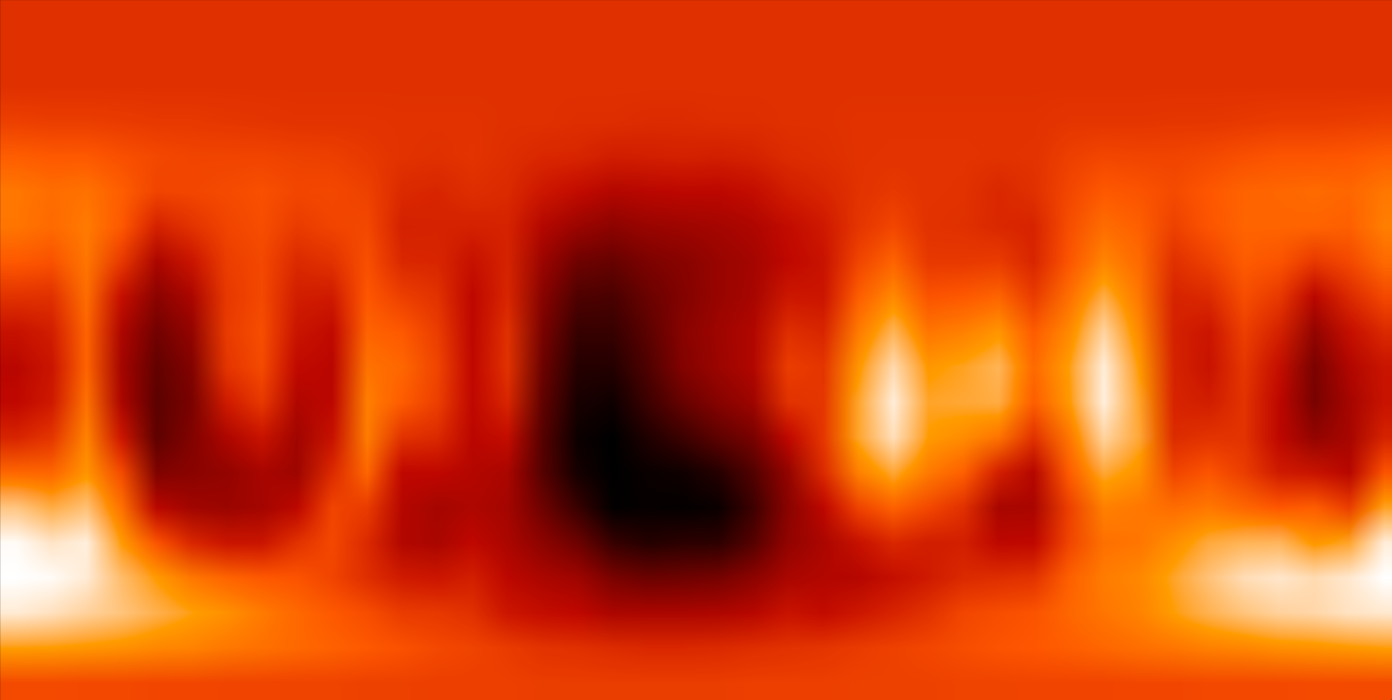 Mercator projection of
Luhman 16B
.
Click to download!
(I. Crossfield, MPIA)
Many excellent movies and images are online here, courtesy of Richard Hook and his team at the European Southern Observatory. Many of these are also available at the MPIA website, courtesy of Markus Poessel.
I also made two cut-and-fold paper models, so you can make your very own version of Luhman 16B! Click the two pictures at right to download the necessary PDF files. Of course, real brown dwarfs are spherical (like planets and stars), not cubes – but we think you'll agree that a cube is easier to cut and fold than is a sphere! For instructions on folding the origami version, see the video instructions at either WikiHow or at Arts and Hobbies.
Media Coverage
The Research Team
These days, few research efforts in astronomy are the work of a
single
person
. Our work to map the clouds on Luhman 16B was no different: it was the work of a large team of people.
Dr. Beth Biller, University of Edinburgh
Dr. Joshua E. Schlieder, Max-Planck-Institut fuer Astronomie
Dr. Niall R. Deacon, Max-Planck-Institut fuer Astronomie
Dr. Mickael Bonnefoy, Institut de Planetologie et d'Astrophysique de Grenoble
Dr. Derek Homeier, Centre de Recherche Astrophysique de Lyon
Prof. France Allard, Centre de Recherche Astrophysique de Lyon
Dr. Esther Buenzli, Max-Planck-Institut fuer Astronomie
Prof. Thomas Henning, Director, Max-Planck-Institut fuer Astronomie
Dr. Wolfgang Brandner, Max-Planck-Institut fuer Astronomie
Dr. Bertrand Goldman, Max-Planck-Institut fuer Astronomie
Taisiya Kopytova, Max-Planck-Institut fuer Astronomie