Arts and Crafts
My wife and I love to support the arts, we go to craft shows and buy stuff.
I also enjoy working in the following media; watercolor, monoprint, silkscreen, oil and glass.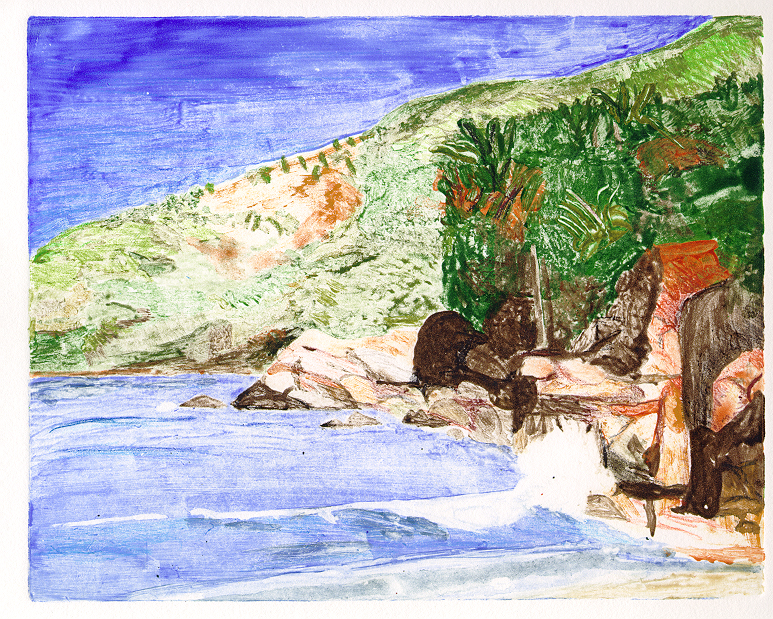 This is a monoprint, based on a watercolor sketch and photograph from one of our vacations.
---
---
Philip Bailey
E-Mail: pbailey@ceci.mit.edu