About me
The details of my life are quite inconsequential. — Dr. Evil
Michael is his own worst enemy. — My kindergarten teacher, to my mother
Hi, I'm Mike.
In fall 2017 I decided it was time for a change and moved to Minneapolis to take a job at Walleye Trading and see if Minnesota life would better suit me. We'll see how it goes.
For twelve years I worked in New York City as a software developer in the finance industry, most recently at Bloomberg. Here's a resume and my LinkedIn.
I spent five years at MIT, where I earned bachelor's and master's degrees in computer science in 2005. It is truly a special place and I'm very fortunate that I had the opportunity to go there.
A long time ago, I grew up in Cherry Hill, New Jersey, a nice enough town just outside of Philadelphia, where I attended Cherry Hill Public Schools. South Jersey will always be home and part of me still wants to go back, even if the life I remember no longer exists.
I was baptized and confirmed in the Roman Catholic Church at what is now known as Christ Our Light, but currently I'm a member of Holy Trinity of the ELCA; I also attended Saint Thomas of The Episcopal Church.
As far as philosophy, politics, and economics, you can call me a libertarian or classical liberal, although as I get older I'm increasingly comfortable with the conservative label.
In any case, best of luck to you in your travels.
Pictures
I think this one sums me up nicely.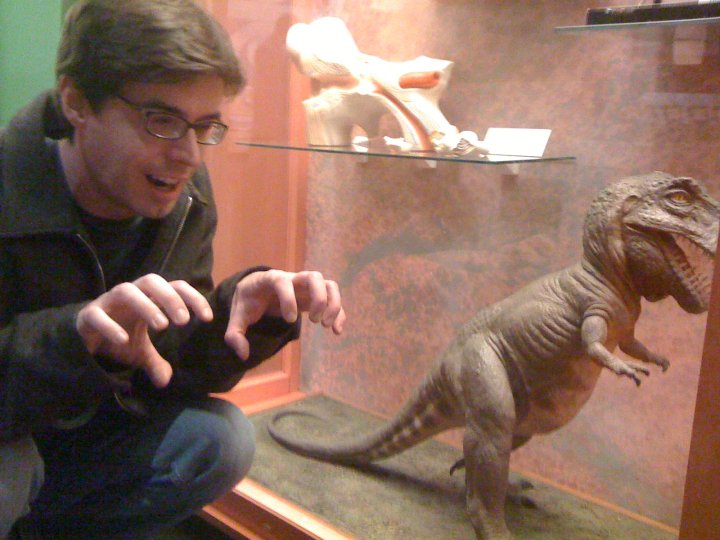 Last update: 2017-10-09