*Wienerthetans!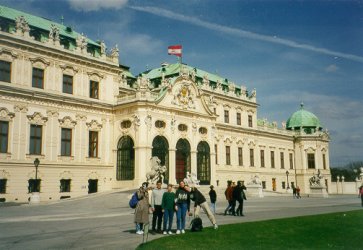 Thetans standing before a castle, now an art museum. Left to right: Joung-Mo, Gabriel, Nick, Marleigh, and Jan.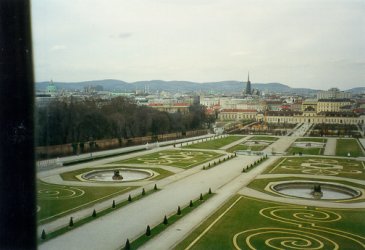 French gardens of aforementioned castle.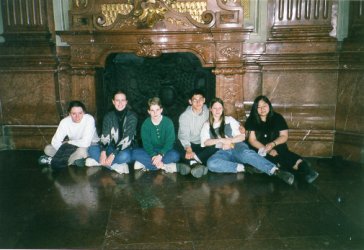 Sleepy Thetans in the art museum.
Left to right: Jan, Marleigh, Nick, Gabriel, Ingrid, and Jenwa.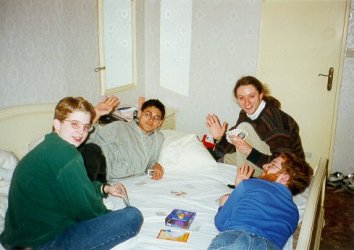 Us in our fluffy hotel in Vienna. Ted bought a copy of "Mü" in Munich. It seems to be a pretty ok game. I prefer the bean game, though.
Left to right: Nick, Gabriel, Jan, Ted (hey look! Another picture of Ted! Who knew?)