*Wien!
Next stop on the Epsilon Theta World tour was Vienna, Austria. I was there from Thursday, March 25 - Sunday, the 28th. I crashed with Nick, Ted, and Gabriel again in the hotel of frilliness, and after much trouble got a chance to see Jan, Ingrid, Eric, Johanna, Joung-Mo, Jenwa, and others in the MIT-Concert Choir.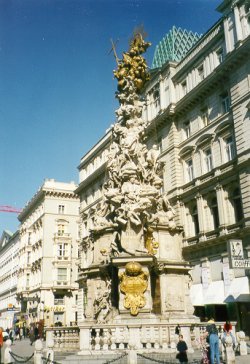 Statue by out hotel. Plague memorial?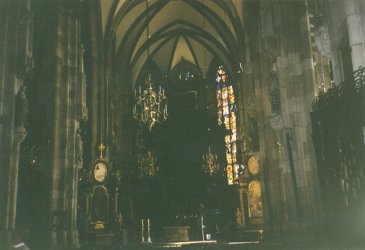 The inside of Stephansdom.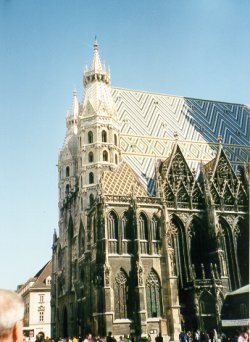 The Outside of Stephansdom.