Augsburg
I went to Augsburg, a city near Munich, on Saturday, March 6, 1999.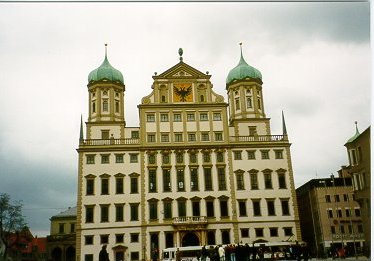 Augsburg has a neat Rathaus. Neat Rathouses seem to be a thing in Germany. This one was treacherous, though. I thought it was the only building with those wacky domes, since they're fairly uniquie in German architecture. Whenever I got lost I'd try to spot a tower and make my way back to the town square. It turns out that many other buildings in Augsburg also have towers just like that one, so there would be a sort of symetry in the architecture. Figures.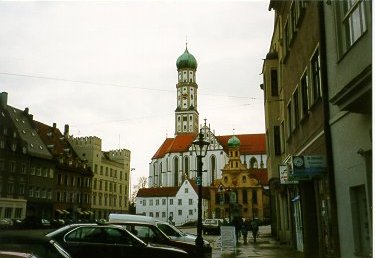 St. Ulrich's church. I thought it was St. Maria's cathedral, then rechecked the tourist map and realized I'd been walking the wrong way down the street.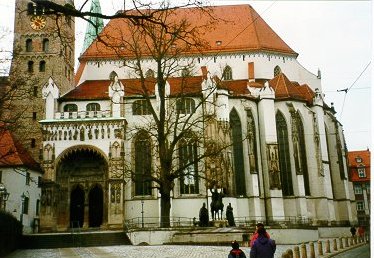 The real Dom St. Maria (ie St. Maria's Cathedral).
[Previous][Index][Next]