my lover, my friend, my soul mate, my husband, Bill McAvinney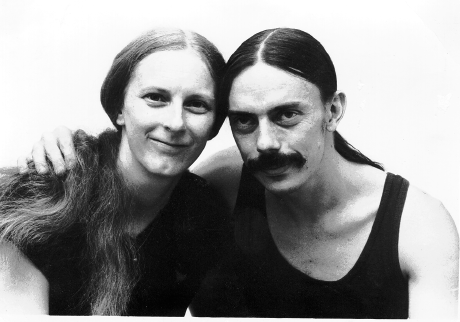 | | |
| --- | --- |
| and our son, Alan, days before he announced, at the age of 7 that he would never cut HIS hair again! | and 5 years later. He was true to his word! And of course there was the grade school from which he graduated,Rosa Parks Alternative School, one of the greatest places in the world to visit, learn in and volunteer for. Here is a sample of what he learned & created in that school. Here is the kind of work he is doing in high school in Humanities (Check out photos that remind me of typical scenes from his life experience that inspired this writing.) and Physics. All I got to say is thank God for Humanities. It means that I almost understood the Physics paper! |
Our personal page wouldn't be complete without mentioning our community, Dance New England.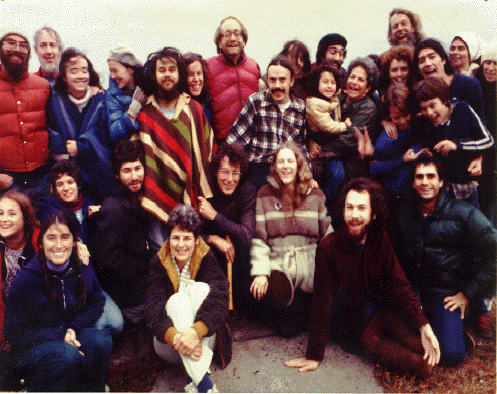 or the way we were in 1980 at our first fall weekend in New Haven, CT. We now have close to 700 people attending our annual 16 day summer camp.
Dance New England is made up of member dances from New England & New York which run cooperative, "alcohol-free, smoke-free, barefoot" dances on a regular basis. We hold 2 weekend events in different cities throughout the year & a 16 day event during August in Maine. Our two most popular dance & movement forms are contact improvisation and African dance & drumming. But we also teach voice & movement, theatre, mime, yoga, jazz dance, sleeze dance, tango, breath work, etc. Dancing, working & living together for 9 to 16 days as a cooperative community raises challenges beyond learning choreography. Community meetings at every DNE event address such disparate issues as equity & volunteerism, dance & sexuality, sexism & racism, & parenting within the community. Our children's community has over 100 young people between the ages of birth to 18 years old. DNE wants to make dance & community available & accessible to any & everyone.
I can't resist beginning to add other glimpses into my past lives. Here I am in a world I traversed 30+ years ago 1967(?). Go to the bottom on this page to find me. I'm shown there with my famous co-star. This is a much more fun web site so hang there for awhile.

Some day I will gather together lots of old memories from my days growing up as a Unitarian in Birmingham, Alabama. But that will be later. Howie is much better at relating what it was like growing up in Birmingham, AL. in the 1960's. Check out his book. They weren't exactly my experiences because he was a couple of years older during those years when a couple of years seems like a lifetime.
And my final letter to my very dear aunt...
---
Last modified: May 12, 2000


photograph of Bill & Carolyn by Albert Cook 1983
photograph of Alan fishing by Martha Benesh
photograph of Dance New England by Paul Freundlich 1980

Carolyn Fuller
fuller@mit.edu
---
---