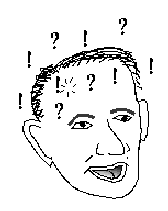 The Controversy Over MAPHTA
by Hoyt Bleakley
The MAPHTA (MIT And Precious Harvard, Together Always!) is an ambitious agreement to phase out all registration barriers between the Massachusetts Institute of Technology and Harvard University by the year 1995. The agreement was negotiated by the administration of former MIT president Paul Gray and the Harvard president Neil Rudenstine.
The Vest administration has also negotiated certain side agreements which stipulate that each institution must guarantee certain minimum academic and food safety standards, if it's not too inconvenient.
Advocates of the agreement say that its adoption will contribute to the free market of ideas and lower prices on textbooks, thus raising grades and living standards on both campuses. In addition, East Campus residents will be able to take their meals by traveling on the `T' to Harvard and using one of the cafeterias there. The pro-MAPHTA forces also point to the MIT-Wellesley exchange as an example of a successful academic integration.
Detractors of the MAPHTA agreement believe that Harvard students will come to MIT humanities classes in search of lower bell-curves and thus higher grades. This will result, they insist, on lower grades for MIT students. Furthermore, Harvard students will be eligible for Athena accounts, exacerbating the present scarcity of workstations. The anti-MAPHTA forces also point to the MIT-Wellesley exchange as an example of a disastrous academic integration.
VooDoo has been fortunate enough to interview MAPHTA's most vocal opponent, the president of the Texas chapter of the MIT Alumni association, Hoss Dubot, on this subject of concern to all Techies.
---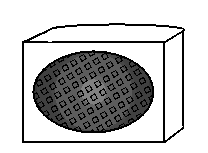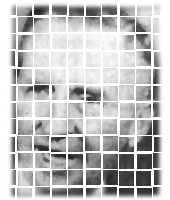 ---
VooDoo: Greetings, Mr. Dubot.
Dubot: How are ya?
Fine, sir. We were wondering if you might tell us why you are opposed to the MAPHTA accord?
Well, it's like this, see... Everybody's goin' on about how this MAPHTA is gonna make everybody happy. But look folks, we don't believe in the tooth fairy, ok? Now, this is here... here it is... this is it: MIT's a great institution, but this here MAPHTA thing is bad for the `Tute.
But, Mr. Dubot, would you please be more specific?
Well, now, if you wouldn't interrupt, I just might.
Please do...
... not gonna interrupt?...
No.
You sure?
Yes.
... Alright, now let's consider how these boys from Harvard operate: Every moment they're not doing legitimate studying they're out there brown-nosing somebody. Oh, they call it socializing, but if you believe that, I've got some General Motors stock I'd like to sell you. Now, those of us from MIT are used to being quite... unskilled... in the social graces, so how are we gonna compete with that?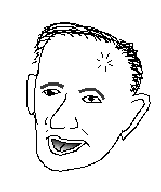 But, sir...
Now, there you go interruptin' again... Did I cut in on you?
Well, may I remind you that this is an interview.
Oh, I see. You're gonna ask me questions. Is that the way the game is played? Well, fine.
OK, so you just don't like people from Harvard, then?
No... the folks up there are good, decent people, but they're trapped in a rotten system, alright? Now, I'm not on about Harvard because I don't like `em. I want them to be more like us, but not if it harms good ol' MIT. As I've said before, I'm just the grain of sand that irritates the oyster that makes the pearl, OK? I'm just the pop-up timer that keeps your Thanksgivin' turkey from turnin' into a lump a' charcoal.
But how do you respond to the fact that every Nobel- prize-winner on both campuses has endorsed the plan?
Them Nobel-types are fine researchers, don't know a thing about teachin'. Am I right? Anyway, let's discuss reality and not some theory that might be popular in Sweden, ok? When those reg-doors open, you are gonna hear a giant `whooshing' sound of Harvard students coming down here to take HASS-D's, lookin' for nothin' but low bell-curves. And they are gonna clean our plate, too.
But if that's the case, why haven't all the MIT students gone to Wellesley to take their technical classes?
That's obvious to anybody over age six, so I won't even waste my time on it. I'm just that little yella' light that reminds you to go fill up your car, OK? And we're almost on empty, here, understand? I'm just that tiny little air bubble that get's in your blood and gives you a stroke, ok? And we, the students, will never let that happen to this great institute!
Mr. Dubot, thank you for talking with us.
Dubot: Make sure your readers think about this little song we sing at the MIT Texan association
``We'll remember
In September
When our Tu-
Ition's due!''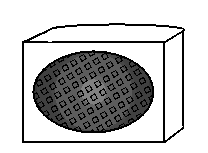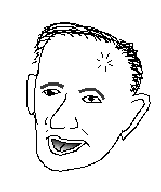 ---